Procurement Contracts and Cooperatives
Miller's At Work provides the friendly, personal service you expect from an independently owned company — and so much more. Our membership or affiliation with several industry organizations enables us to offer an expansive product selection, competitive pricing and provide the reliable nationwide delivery.
Our affiliate relationships also allow us to participate in cooperative buying contracts for state, local and federal government customers, as well as to nonprofit, healthcare and other organizations. These pre-existing contracts often allow you to begin ordering through Miller's without first going through a complicated procurement process.
These contracts include the following:

AOPD
Through our affiliation with American Office Products Distributors, Inc., we can service and support nationwide and global commercial contracts. When you work with an AOPD network member like Miller's, you enjoy next-day delivery nationwide through our connected network of more than 70 members across over 180 locations all with competitive pricing, an extensive product selection, and consolidated invoicing and reporting.

Premier
A purchasing group and alliance for healthcare providers designed to help reduce member costs while improving patient care across all care settings.

NCPA (National Cooperative Purchasing Alliance)
A leading national government purchasing cooperative working to reduce the cost of goods and services by leveraging the purchasing power of public agencies in all 50 states. (http://www.ncpa.us/)

OrthoForum Purchasing Alliance
A national physician specialty organization whose membership includes many of the largest privately owned orthopaedic practices in the United States.
https://www.theorthoforum.com/about-us/

GroupSource
An industry leading Group Purchasing Organization (GPO) providing superior service across a broad spectrum of businesses and industries. https://groupsourceinc.com/

Independent Suppliers Group
Founded in 1977, Independent Suppliers Group (ISG) is the world's largest independent dealer group in the office products industry. Miller's is one of ISG's more than 800 locally owned and operated members across the United States and the Caribbean who use common merchandising and marketing to aggregate the collective strength of the organization. This helps us strengthen our partnerships with manufacturers and allows us to leverage ISG's huge buying power to offer you very competitive prices on office supplies, school supplies, office furniture, machines and machine services, printing, computer/IT supplies, janitorial and break room supplies, and a wide variety of other products and services.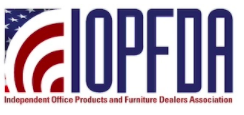 NOPA
NOPA, formerly the , is an association or more than 1,200 independent dealers of office products and office furniture. NOPA delivers leading-edge government advocacy, the latest data tools, and business resources that keep independent dealers like Miller's competitive on a performance and regulatory basis with the industry's largest public companies.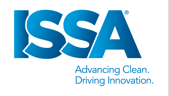 ISSA
ISSA is the leading trade association for the worldwide cleaning industry. As one of ISSA's more than 9,200 members, Miller's participates in the industry's largest cleaning tools and benefits from the association's business tools, educational products, industry standards, publications, and legislative and regulatory services focused on the professional cleaning industry. Our ISSA membership helps Miller's provide not only the best pricing, but also the best products and services available in the cleaning industry.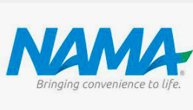 NAMA (National Automatic Merchandising Association)
NAMA promotes and protects the advancement of the convenience services industry. Founded in 1936, NAMA is the association representing the $25 billion US convenience services industry. With more than 1,000 member companies – including many of the world's most recognized brands – NAMA provides advocacy, education and research for its membership.