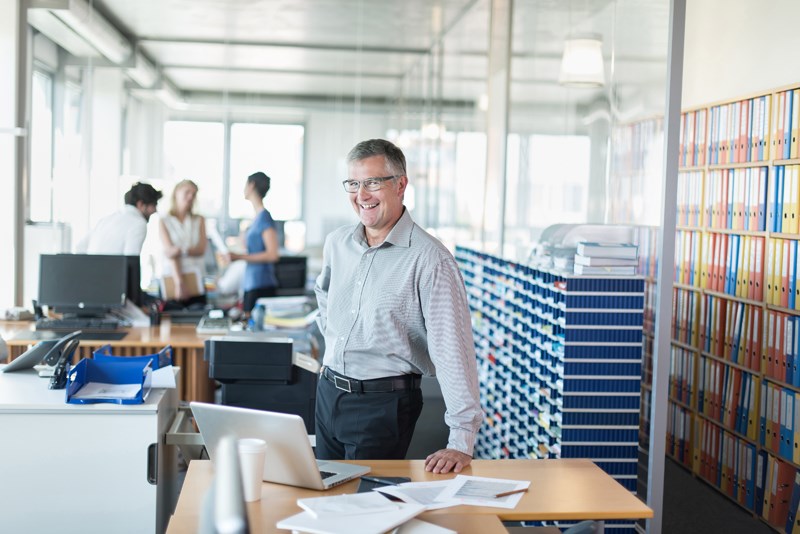 We all know that proper organization is key to maintaining a productive workflow and keeping projects in order. But, the process of getting and staying organized can feel overwhelming. The experts of Miller's Supplies at Work of Washington D.C. are here to help! With the right items, you can transform your office and make your space work for you.
1) Comfortable Office Furniture
You spend a lot of time in your office so comfort should be a priority. After all, it's hard to stay focused and on-track when you're stuck in a lumpy chair or desk that's too cramped. Invest in high quality office furniture that provides both comfort and organization. Look for desks that are spacious enough to accommodate your work style with enough drawers to store your numerous office supplies. Consider adding bookshelves or cabinetry if you require additional storage space.
2) Office Filing Cabinets
From confidential contracts to sensitive records, a secure filing cabinet is essential for document organization. Review your preferred organizational system (alphabetic or dated?) and capacity expectations to determine which sizes of office filing cabinets will work best for your space.
3) Well-Stocked Office Supplies
Make sure you have the right tools for the job! From binders to desk accessories to planners and calendars, having the proper Washington office supplies makes organization a breeze. We suggest stocking up on:
Workspace organizers
File folders
Calendars and planners
Labels, tapes, and indexes
Writing & correction supplies
Paper, ink, and toner
Binders and record keeping systems
4) Ordering Management System
Ensure that those important office supplies are always on hand by bringing in an ordering management system, like those offered by Miller's Supplies at Work. Rather than spending hours each week scrambling to reorder supplies, streamline the process with a barcode-based inventory system.
---
Whether you're in need of office management or company coffee services, Miller's Supplies at Work has everything you need to keep your business running smoothly. Contact our beverage services and office supplies company in Washington to learn more about our cost-effective solutions.