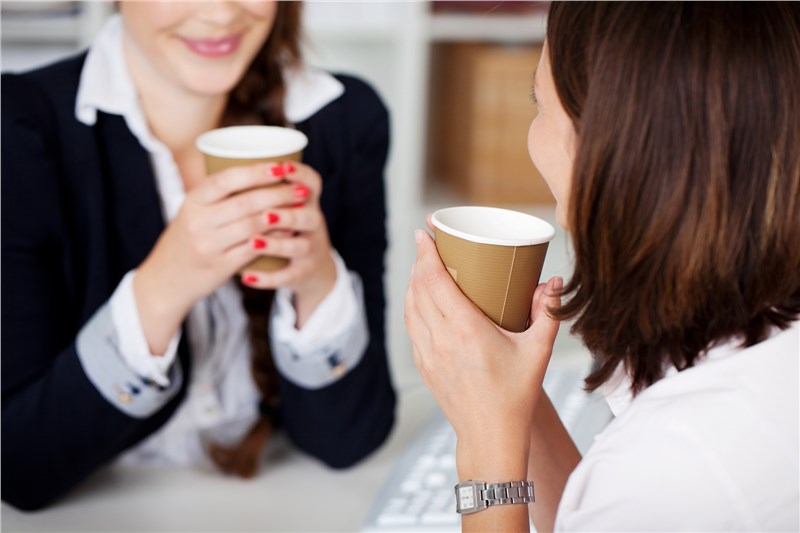 Employees need coffee—plain and simple. There are few people who can start their day without a hot cup of coffee first thing in the morning. To get through the workday, many people drink several cups a day; to overcome that afternoon "slump"; to feel energized for a client meeting or simply to feel more focused and alert. With so much reliance on coffee to fuel the workday, employees need to get their fix—so why not right in their own office? Here are 3 benefits of having quality, flavorful 'joe' at your employees' fingertips.
1. Increased Productivity
It's no surprise that any sleepy morning (especially Mondays!) can be made better with some caffeine. Employees who sip on coffee will feel more energized and ready to tackle their workloads—resulting in a more productive, efficient day, every day.
2. More Options
Today's coffee machines are more efficient, streamlined and versatile than the classic kettle or pot of coffee. Miller's Supplies at Work offers a variety of machines that are simple, easy-to-use and offer a range of flavor and serving options. When each cup of coffee is completely customizable, brewed quickly and ready to drink, why would your employees go anywhere else? Having their favorite flavors and options in-office will help your team stay on-task and cut down on time spent running out to get their caffeine fix elsewhere.
3. Good Impressions
With the majority of any office indulging in coffee on a daily basis, investing in a high-quality, durable coffee machine is not only practical, but can make your workforce feel valued and appreciated. When you have client meetings, they'll appreciate having a something more flavorful than an old pot of instant coffee. You'll make a good impression with everyone in your office!
To bring these benefits to your own office, call Miller's Supplies at Work to find out about our comprehensive coffee machines, accessories and even coffee delivery services. Speak to one of our representatives today or get a free trial!