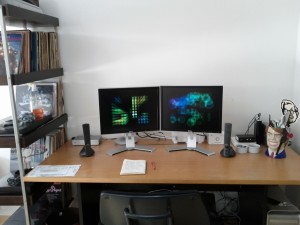 Like every employee or business owner, you know that work can get busy. From the time you arrive at your desk in the morning until you leave at night to get some well-deserved rest, it can be hard to think about anything but all the work you have to do. In a fast-paced office environment, it can be easy to forget or put off things that would normally take priority, such as the organization of your desk.
At Miller's Office Products, we've been helping employees and businesses organize office space for decades. Some simple ways to organize your desk include:
Group Your Papers by Category
Start by grouping your most important papers and receipts together based on subject. For example, if you have products, clients and suppliers, place all similar documents in their own category.
Set aside color-coded folders for each group. Organize your documents alphabetically and label each folder based on its subject.
A small desktop rack or file system is a great way to keep folders and papers from cluttering your desk, but within reach at the same time.
Store Extra Folders in a File Cabinet
If you have a lot of papers and files that you won't need every day, it will save space to store them in a file cabinet separate from your desk.
Keep Your Supplies Together
Keep your pens, sticky notes, scissors and stapler together in their own drawer, or on an easy-to-reach place on your desk.
Miller's Office Products is the office supplies company that can provide you with everything you need to keep your desk and office organized. Contact us to receive more information from our specialists or to place your order today!