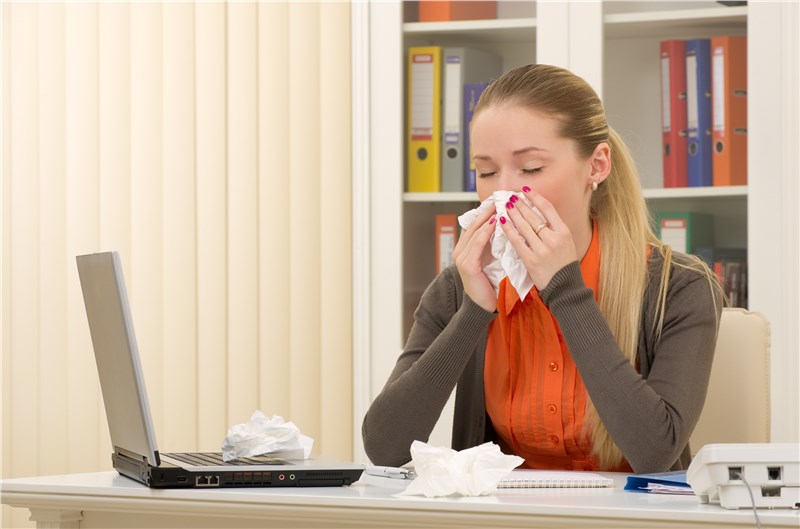 As fall rolls in, flu season approaches. Whether you work in an office, school, or stay at home, it's essential to stay ahead of the cold and flu by being prepared.
How can you stay healthy as flu season nears?
Armed and Ready
In any office or home setting, it's important to make sure that cleanliness and staying healthy are at the tops of everyone's mind. In order to be better prepared, now is the time to stock up with hand sanitizer, facial tissues, as well as other disinfecting wipes and sprays.
As the top Washington D.C. janitorial supplies company, Millers Supplies at Work is dedicated to providing both your business and home with top of the line products to prepare you for flu season.
Clean Office and Home
In addition to having personal items that will help stop the spread of the flu, it's equally important to make sure that your work and home are both clean and germ-free. To assist with this, Millers Supplies at Work also specializes in office cleaning supplies designed for a cleaner, safer, and healthier workplace. Before flu season approaches, make sure your office have plenty of versatile cleaners for counters, restrooms, floors, as well as other areas.
Stay healthy
Maintaining a healthy diet can also help to decrease your chances of getting the flu, and often decreases time spent feeling sick. If you do start feeling sick, respect your coworkers and take a sick day. By removing yourself from the office, you decrease the chance of further spreading the flu among coworkers.
Staying on top of the flu and preparing for the season beforehand ensures that less people will get sick and more people with enjoy a happy and healthy workplace. For all your Washington D.C. office supplies, trust Millers Supplies at Work to provide quality products at budget-friendly prices.
Contact Millers Supplies at Work today to learn more about our flu and cold product solutions and begin preparing your office or home for the flu season.