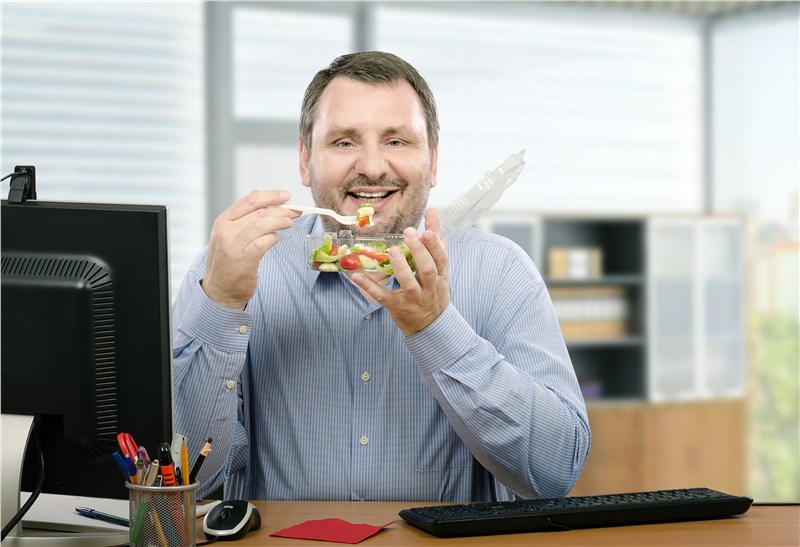 Working a desk job and staying healthy is challenging. Sedentary lifestyles are known to cause obesity and unhealthy behaviors. As a Washington D.C. office supply company, we are committed to helping companies nationwide improve their productivity and overall well-being of the office.
Get Moving-

Take a walk to the water cooler or bathroom. If you don't have a reason to get up, stretch at your desk. When you go to lunch, try

taking

a walk instead of sitting at your desk or in the cafeteria the whole time.

Take the Stairs-

Instead of using the escalator or elevator, take the stairs. If you are further up in the building, try walking the first few floors or last few stairs.

Schedule Activity Ahead of Time-

Sit down on Sunday and schedule your workouts for the week. Then set alarms and pack your gym clothes ahead of time so you don't have any excuses when the time comes.

Pack Your Food-

Don't let hunger cause you to slip. Pack foods ahead of time so you aren't given the opportunity to eat fast food. Load up on healthy snacks to kick those 2pm cravings and don't forget to drink lots of water.
Staying healthy or getting healthy can be difficult when you are stuck at a desk all day. Use these tips to help you kick-start a healthy lifestyle…even at work!
For all of your office supply needs including those healthy snacks, contact the office supply providers at Miller's Supplies at Work. Call or visit our website today to learn more!