Snacks are an important part of the workday. A small serving between meals can help you reach the end of the day energized. Snacks can quickly cure afternoon munchies so it does not become a distraction between emails or phone calls. Explore five healthy snacks to keep in your office to help you and your team conquer the day.

1. Peanuts and Almonds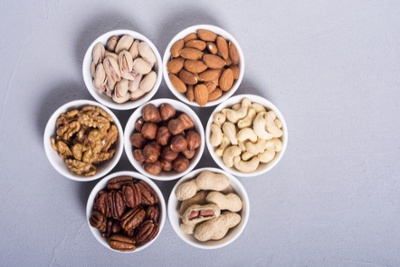 According to the Harvard Health Blog "Tree nuts like almonds, pecans, and walnuts are especially prized for their rich cargo of vitamins, minerals, and mono- and polyunsaturated fats." Peanuts, almonds or pistachios can be an individual snack or added as a topper to a small salad.
2. Fig Newton Bars and KIND Bars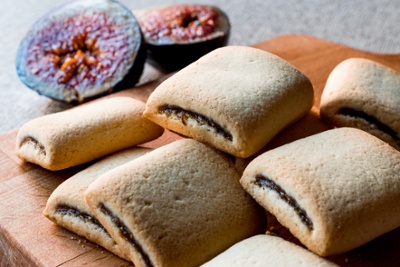 This is a quick grab and go snack! Fig newton bars are a healthy snack along with a granola or KIND bar. Figs offer more minerals, especially iron, magnesium and calcium. A quick couple of bites into a fig newton or KIND bar is a quick cure for the afternoon munchies. There are a variety of healthy snack bars to meet your desired taste, salty, sweet, "chocolatey" etc.

3. Dried Fruit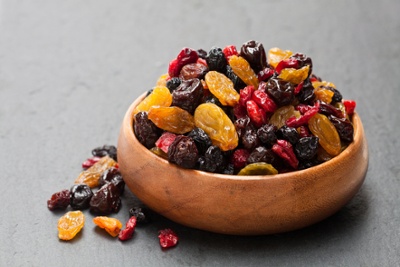 Dried fruits are a simple snack to entice your taste buds. "There are pluses and minuses," said Christina Stark, a nutritionist at Cornell University. "The main difference is that taking out the water concentrates both nutrients and calories." Dried fruit snacks can be added to yogurt or brighten up a salad.

4. Chex Mix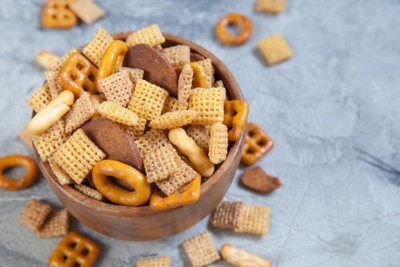 Add a little crunch to your afternoon snack break! A variety of pretzels, bagel chips and mini breadsticks are too irresistible. Chex Mix is an easy snack to grab before your next meeting with little to no clean up.
5. Veggie Straws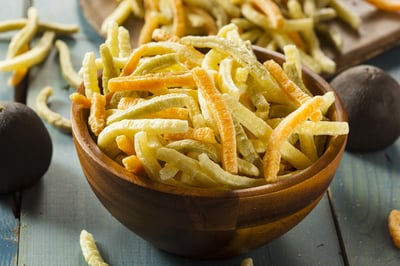 Healthy snacks can be delicious to! These light and fluffy chip alternatives have less fat than fried chips. It still has the crunch like a chip, it's just healthier. Other snacks similar to Veggie Straws are Pop Chips and All-Natural Popcorn.
Fuel your day with healthy snacks! We can help. Miller's breakroom services include snacks, coffee, paperware, plasticware, beverage machines and more. Learn more about breakroom or coffee and beverage services for your office here.
Source: Harvard Health Blog, New York Times