How organized is your desk? According to surveys, the average person will lose an hour a day to disorganization. Yikes, that adds up! If you're disorganized for a month that piles up to approximately 31 hours. According to the National Association of Professional Organizers (NAPO), 27 percent of people said they do not feel organized at work. Here are five tips to help you stay organized, save time and be more productive.
Conquer Your Desktop Layout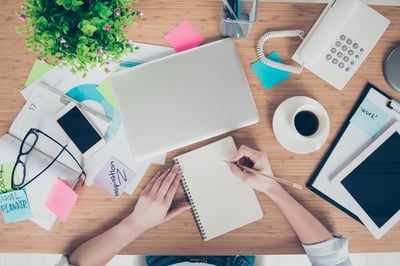 Are you right handed or left handed? Consider placing your phone, supplies or mouse on your dominate side in order to prevent discomfort crossing over your desk on a frequent basis. Professional organizers recommend your monitor be 17-inches and at eye-level whether you are sitting or standing. Explore more tips for a desktop layout here.
Organize Your Supplies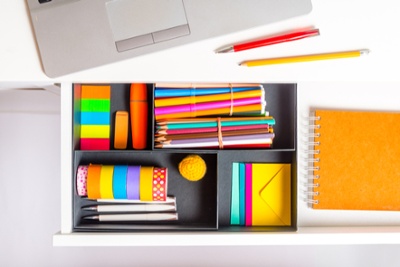 Do you have an immediate need for a few supplies? Make sure they are easily accessible. Place pencils, pens, paper clips, and or calculators on the top of your desk. Professional organizers recommend placing less frequently used items in a drawer or cabinet.
Welcome the White Space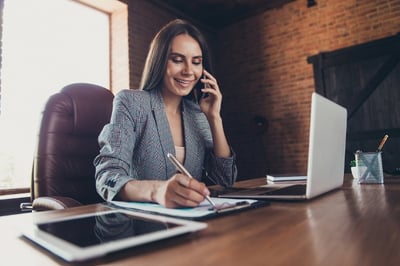 Reduce the clutter and enjoy being comfortable in white space. Almost 29 percent of office workers find a disorganized office distracting. A cluttered desk can lead to a cluttered mind. Having a designated white space on your desk may create space for signing documents, writing post-it notes, or prioritizing tasks.
Use Color to Organize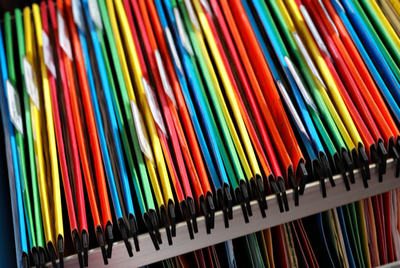 Do you have a color-coded filing system? If you file paper or digital documents it is easy to identify tasks by color. Because our eyes attract to color, we recognize it faster than text. Labeling with colors can help projects or assignments stand out. Assigning a color makes it easy to organize what you need to do. Explore more tips for using colors to improve organization here.
Keep it up…Stay Tidy!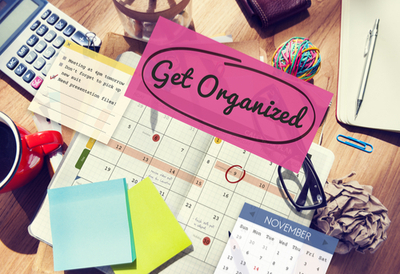 Consistency is key! Make it a team effort and schedule time to organize together in your department. Set up a quarterly toss, shred or cleanup day for your team and help each other stay consistent.
Transform your work space from disorganized and cluttered to neat and tidy. Keeping your desk organized can help you save time and be more productive. Don't know where to get all the office supplies you need? Browse our office solutions and categories to help you find everything you need to stay organized at work.
How often do you organize your work space? Please share some ways you choose to organize in the comments below.