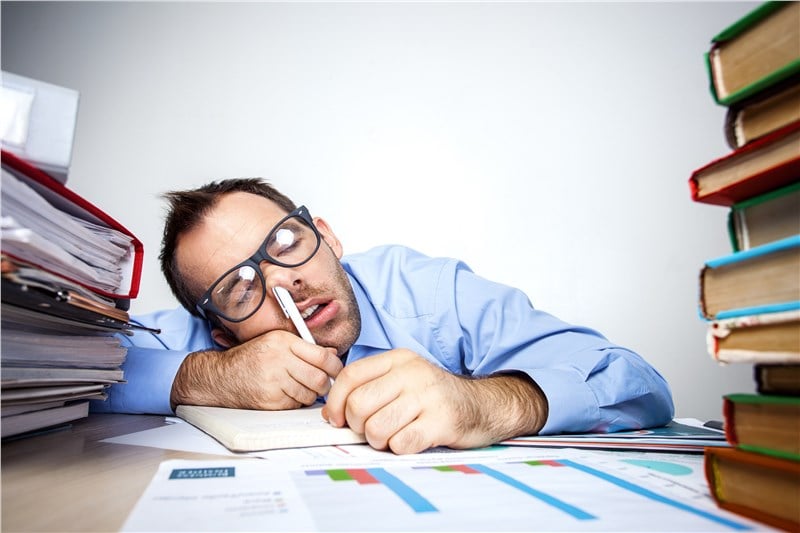 We all have those days. When the alarm goes off and all you feel is a desire to stay in bed. Your eyes hurt. Your brain is fuzzy. You are just too exhausted to function…yet duty calls and you still need to go to work.
So as you prepare for the day, you wonder how you're going to get through your twenty phone calls, a two-hour meeting, and a to-do list a mile long. As a Fairfax County office supply company, we work hard to provide our customers with all the right supplies and tips to make your office as efficient as possible. Over the years, we have come up with a few tips to help you get going when you're super sleepy:
Get Going-

The best way to get work done is to start. It might seem super simple, but it's the best way for your brain to start psyching you up for the day.

Make a Separate To-Do List-

Take your long to-do list and rework it to make it more manageable. Start with projects that you know for a fact you can accomplish that day. Then add some bigger projects you can tackle when you get an energy boost after your coffee or snack.

Tell the Person You'll Have It Done-

If you are turning your projects into another coworker or a superior, tell the project manager that you will have those items done that day. This gives you accountability to ensure you get them completed.

Take Breaks-

Your brain may have difficulty concentrating when you're exhausted. Don't be afraid to get up and walk, talk to a co-worker, and give your brain a chance to rest from concentration.

Pump Yourself Up-

Play some music that pumps you up. Getting your blood moving through exercise or song or even listening to motivational speeches will help you get through the day.
Even though being exhausted can dampen your productivity, using these tips will help you get work done. Don't let your sleepy eyes hold you back. Get to work with these tips today!
If you are looking for a coffee for a pick me up, Miller's at Work is proud to provide coffee and beverage services as well! Our job is to keep you productive, so give us a call and see how we can help your business today!