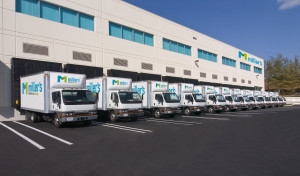 You've heard the phrase that bigger isn't always better, and this is especially true in business. Big corporations can be seriously lacking in areas like customer service, communications with clients and even marketing efforts as compared to their smaller company counterparts.
When Sears decided to merge with Kmart in 2005 to try and diversify what the company had to offer, the public did not agree. In the years following, Sears' revenue dropped over 10% while competitors (Target, Wal-Mart, etc.) continued to grow rapidly.
Even more disastrous were the merges of both AOL and Time Warner and Quaker and Snapple. In both merges, there were major mishaps. Relationships were severed, missteps in marketing and communication happened and the effects of both failed mergers were seen in more than annual revenue and profits.
As is the case with so many large-scale company merges, important things like customer service, price-points and even the handling of information ran into all kinds of problems.
Luckily, Miller's Supplies at Work is your premier Virginia office supply company with all the options and resources of a bigger company, but without all the disastrous drawbacks. We value every single person who walks into our store and we take pride in our personal, customer-oriented service approach.
Let Miller's prove that bigger isn't always better - just give us the chance to earn your business!
For all of your work and office supplies needs in Virginia, call one of our friendly, knowledgeable associates today. You can also visit our website to see everything we have to offer to help make your workplace even better!