Supporting organizations that serve the local communities where our employees and customers live is part of our company's DNA. It's always been important for us to give back. That's why Miller's is excited to support HP's drive to help local food banks this fall when you order printing supplies.
When you purchase $250 in HP Ink or HP Toner products from Miller's before November 15, HP will donate $15 to food banks in our local communities. Purchase $400 or more in HP Ink or HP Toner products and HP will donate $25.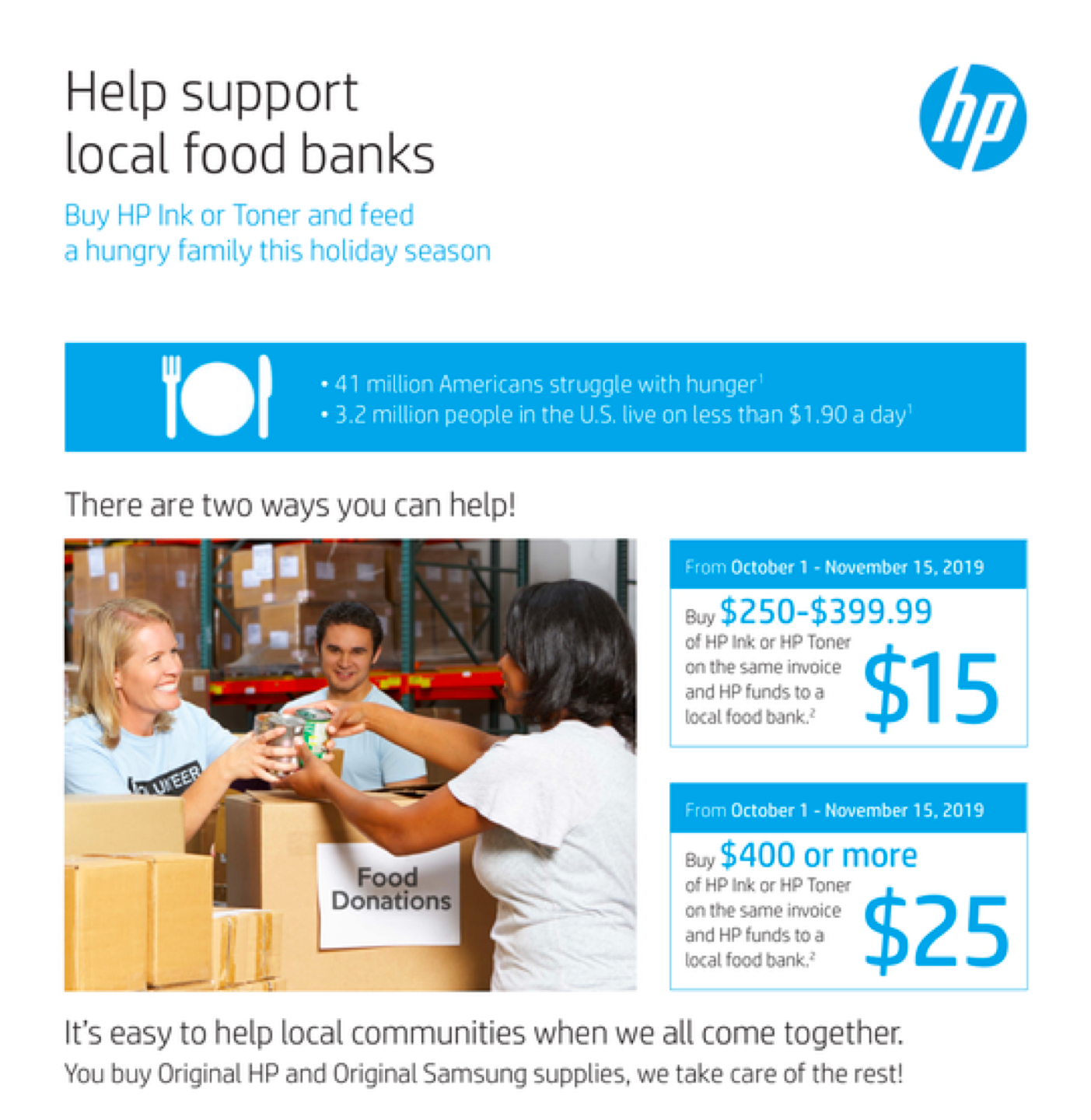 We have designated the Lorton Community Action Center (LCAC) and ECHO (Ecumenical Community Helping Others) as the recipients of this HP program's food bank donation. The LCAC collects and distributes more than 8 tons of food every month; its Food Assistance Program helps to feed 220+ families weekly. And ECHO operates an annual Holiday Meal Program, which provides groceries for making a festive Thanksgiving or Christmas meal for more than 300 local families.
Ready to make a difference? Click here to order you HP ink or Toner today.