As summer approaches the weather gets warmer, the sun shines longer and daydreaming about the beach is harder to resist. Everyone wants to enjoy beautiful weather especially when summer always seems too short. Instead of the office being a barrier between your staff and summer you can help people get outdoors. Giving staff an excuse to go outside may result in increased productivity and engagement. According to the Society for Human Resource Management (SHRM) 64% of employers offer an annual company outing or picnic. A picnic is one way to help staff get outdoors, here are a few more ways to embrace summer at your workplace.
Coordinate Summer Fridays For Your Team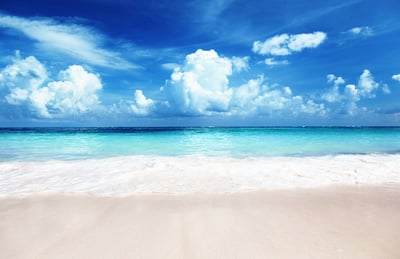 As of 2017 research found 42% of companies now allow a short work day on summer Fridays or before holidays. Which doubled from 2015 when only 21% of employers offered to start the weekend early. Depending on your workplace environment, this may be easier said than done. The majority of office workers would gain from this approach. In other workplaces the loss of personnel would not be beneficial. If possible consider shorter Fridays or rotate several team members to take a short Friday a few at a time. Since summer comes and goes in the blink of an eye people are likely to do activities over the weekend such as BBQs, beach trips or getaways. The extra couple of hours on a Friday afternoon could help staff get a head start on weekend plans.
Have a Company Picnic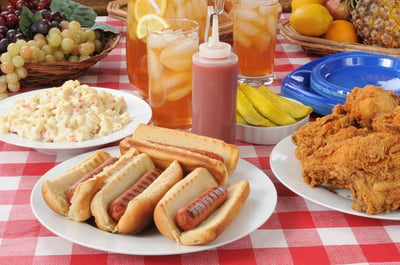 According to SHRM employers who host an annual company outing, such as a picnic was up from 55% in 2012 to 64% in 2016. Can you see it? On a beautiful summer day with a slight breeze, people smiling and laughing enjoying a company picnic. Whether it's catered or not planning a picnic can be challenging. Take a look at this checklist to help you throughout the planning process. Consider adding a few games to the mix such as corn hole, portable mini golf or Jenga may be a fun twist. Also, a picnic is a great time to offer staff a branded gift such as a koozie, stainless steel tumbler, or mini fan to help show appreciation.
Host an Outdoor Ice Cream or Snow Cone Social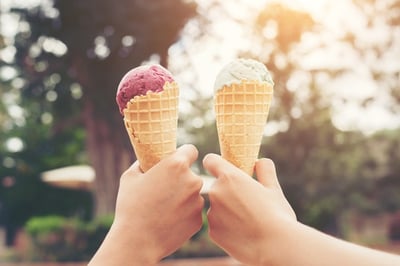 For less coordination than a company picnic, consider an outdoor ice cream or snow cone social. This will help your staff enjoy the outdoors and have a sweet treat. Additionally, research shows benefits of being outdoors include lowering stress and increasing creativity. So getting staff outside on a normal basis this summer may help performance. An ice cream truck or a snow cone truck before or after lunch is a great excuse to enjoy the sun and stay cool at the same time.
Offer Casual Attire Fridays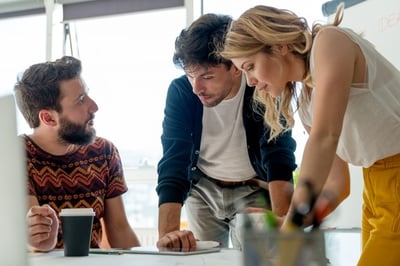 According to the Society for Human Resources Management, 62 percent of businesses nationwide allow casual dress once a week. Warm weather is an excuse not to wear a button up or long dress pants to work each day. If formal business attire is required during the week casual Fridays could be a delight. Having a policy that welcomes staff to dress down on casual Fridays may help people feel comfortable in warm weather. This perk can be available during spring and/or summer months to can encourage staff to interact with each other. When one is not dressed in formal business attire, they may appear to be more approachable. Which may help lead to a more open office environment.
Helping one get from behind their desk with one of these fun ways could increase engagement. Whether you plan to help keep staff engaged by coordinating a picnic or ice cream social you may need extra items. For additional supplies, consider our variety of breakroom solutions such as snacks, canned or bottled beverages, plates, napkins, utensils and more.
What is your favorite way to enjoy summer at your workplace? Please share in the comments below.