With only a few glitches, Miller's computer conversion can be classified as a success! Below is a little computer humor…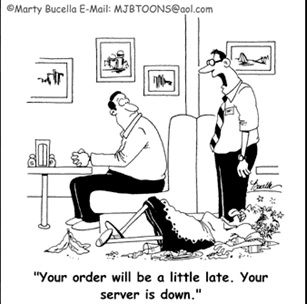 Computer Nightmares
"I move the mouse in any direction and the cursor only moves an inch or so on the screen and stops." Take the foam shipping ring out from around the mouse ball.
"My printer stopped working." Turn it upside down and shake out the staples and paper clips. Works every time.
Some monitor manufacturers suggest using alcohol to clean the screen. They forget to mention that the monitor should be off. (Boom!!).
Brought to you by:
Computer Nightmares, jeffl@comix.santa-cruz.ca.us (Jeff Liebermann)