Business Interior Trends Part 2
In our last blog, we reviewed recent trends at NeoCon 2023. Now let's take a look at some exciting new designs in office furniture that received great accolades at NeoCon.
Don't forget that if you would like to see any of these for yourself you can join us at the SCA Showroom for lunch on Sept 20th. It's a chance to explore the latest office system innovations, product design, and these NeoCon award winners.
Best Systems Solution: Enwork Cayman System earns NeoCon GOLD and a Hip Award
This was the second year in a row that the Cayman system won, not one, but TWO top NeoCon awards!
Enwork's Cayman private office system is one of the most exciting new options in our portfolio of systems. NeoCon judges and media alike recognized this system with a Best of NeoCon Gold Award and International Design Magazine HiP Award.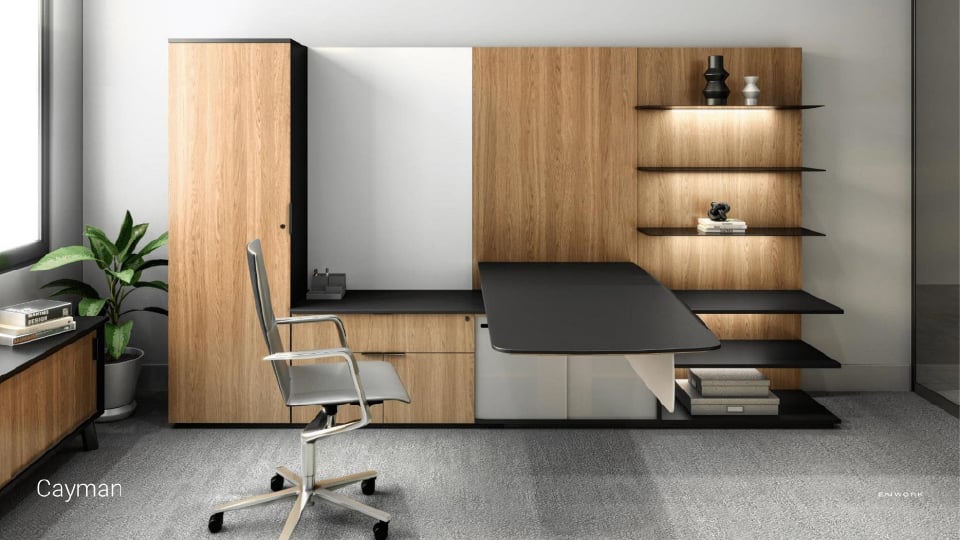 This system is designed for the way we work today, creating space that is flexible and comfortable for both private offices and small collaborative meeting spaces..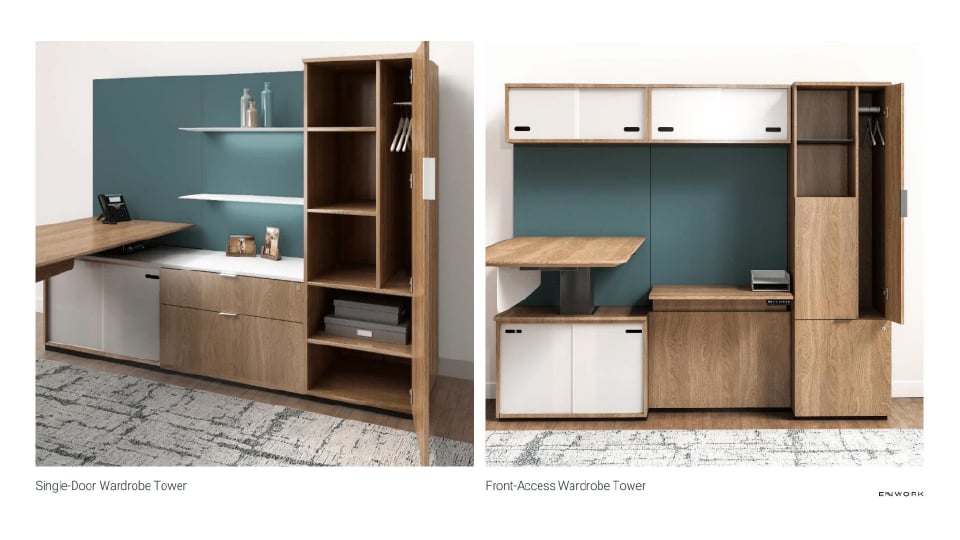 The sleek, modern, design aesthetics of the Cayman system is enhanced with smart technology integration, making it easier to power your digital needs. Accent walls are customizable with shelves, tables, cabinets, power, and lighting. And you can choose from a variety of unique amenities including a microwave, personal refrigerator, coffee maker, and deluxe soundbar for an exceptional user experience.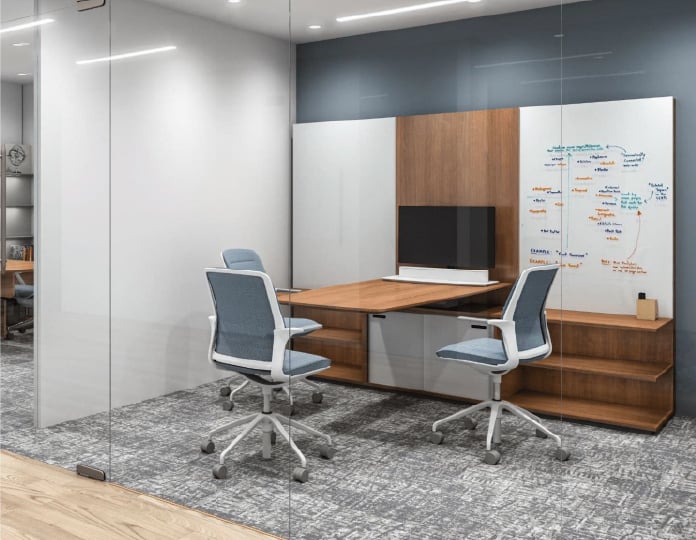 Outdoor Product: Ghent PRESERVE earns NeoCon Bronze+ Hip Award
One of the most exciting and innovative solutions we've seen is the Ghent Preserve solution which brings connection and collaboration sessions outdoors. Preserve is a permanent outdoor meeting space designed for collaboration beyond four walls.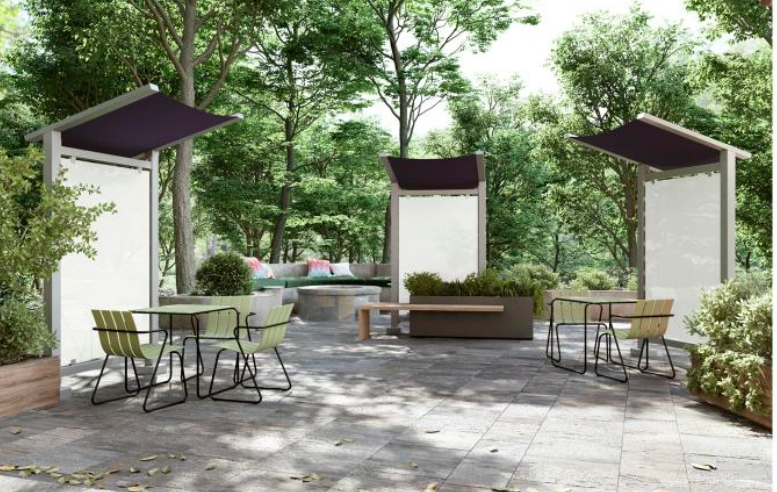 Discover the benefits of outdoor collaboration when you are inspired by nature and fresh air. An outdoor meeting space enabled by Preserve will help free your mind to think outside of the walls. Built with weather-tested glass and steel to last with fabric options to match any aesthetic.
Conference Tables
Enwork Odyssey recognized with NeoCon Hip Award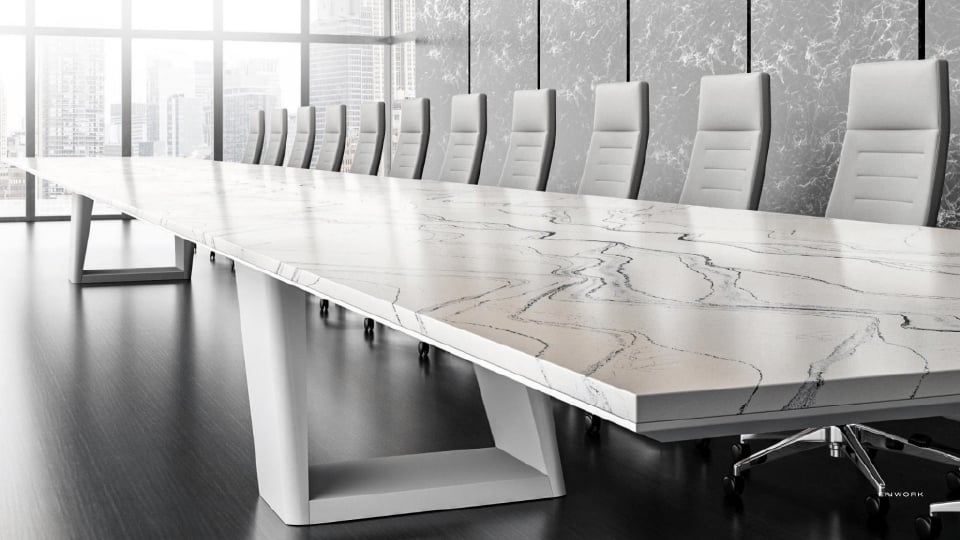 Enwork Odyssey Conference table is one of the most striking executive conference table solutions out there. Interior Design Magazine recognized this beauty with a NeoCon HiP Award for excellence in conference table design.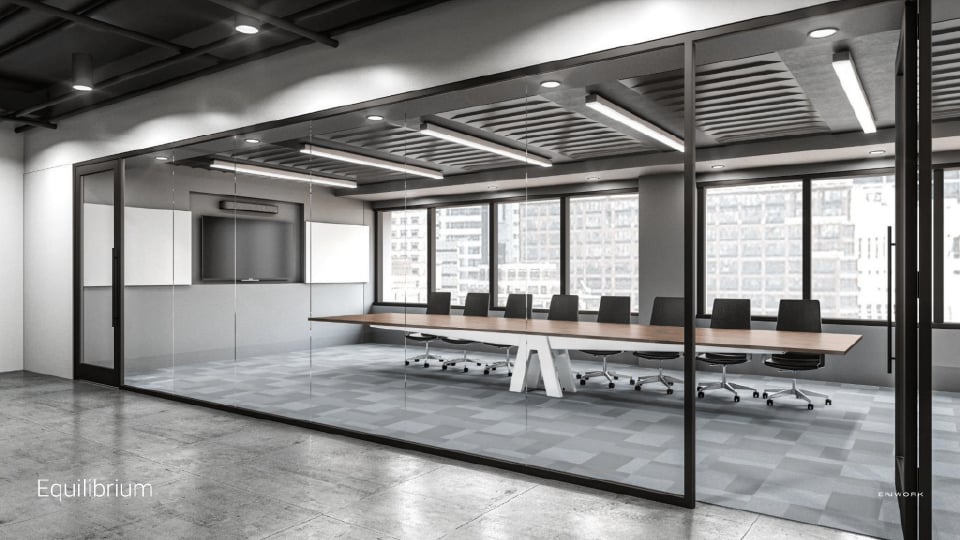 Showcasing world-class engineering, the 30-foot centerpiece features 2,100lbs of Cambria® quartz supported on two high-gloss sculpted fiberglass Odyssey bases alone. "It's an honor to receive this year's award. By pairing bespoke engineering ideas with the latest materials in furniture, we created a modern art form with incredible functionality," stated David Powell, Owner & CEO of Enwork.
Indiana Furniture's STRUT Conference Tables win NeoCon Bronze
Strut conference tables from Indiana Furniture can dress up a casual drop-in meeting room or add style to an executive suite.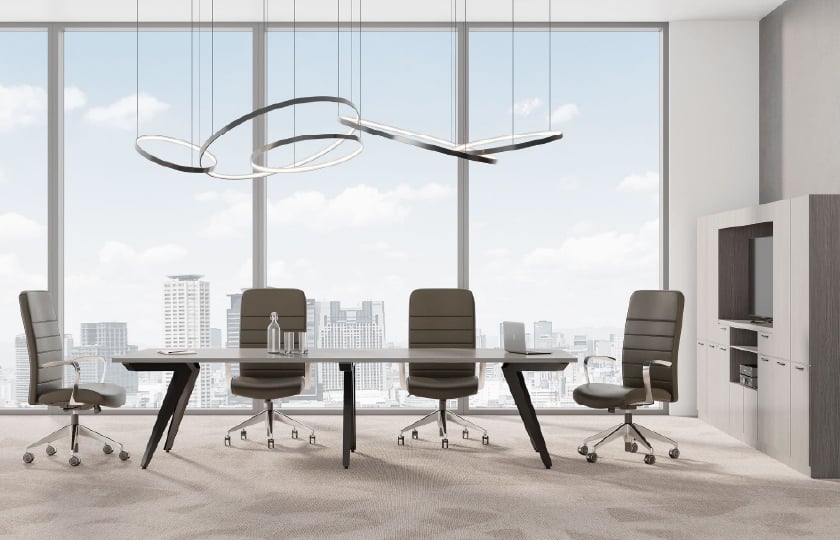 Designed with precision and minimalist lines and angles, this table gives modern sensibility and function to any work area.
Chairs
Task Chair:

9to5 Tori wins

NeoCon Silver + Hip Award
9to5 Seating recently introduced Tori—an innovative new task series –recognized as a 2023 HiP Honoree Award in the Workplace Task Seating category by Interior Design's HiP awards and with a Silver NeoCon award.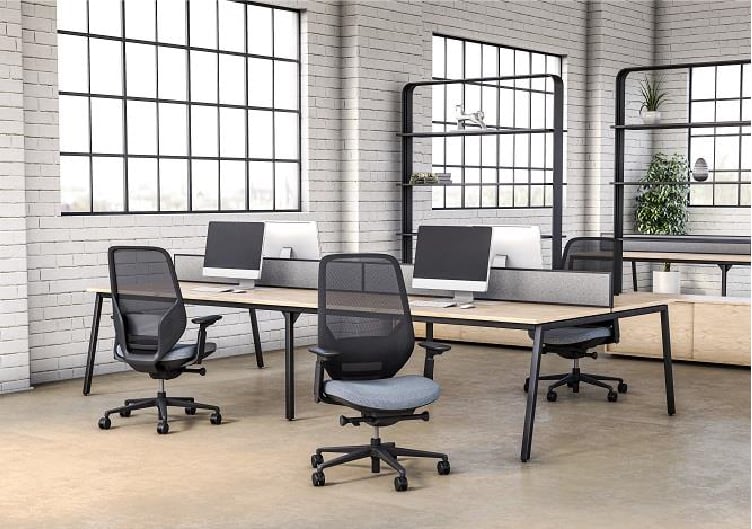 Tori emphasizes performance and comfort, boasting a warm, versatile style with soft curves, and an elevated, intentional aesthetic. This chair is built for tasking in private offices, workstations, meeting rooms, conference rooms, and work-from-home workspaces. In keeping with 9to5 Seating's commitment to sustainability, Tori is made with over 60% recycled material.
"9to5 Seating is honored to receive this award for Tori, a task chair specifically designed to combine design and utility and for our industry peers to recognize this achievement is exciting," says Mark Mannon, VP of Product Development and Marketing.
Side Chair:9 to5 Seating CAVO wins NeoCon Silver Award

The 9to5 CAVO side chair was also honored with a NeoCon silver award. This multipurpose seating solution brings modern, elegance and simplicity to any office space. It's available in a variety of contemporary colors that will liven up your space.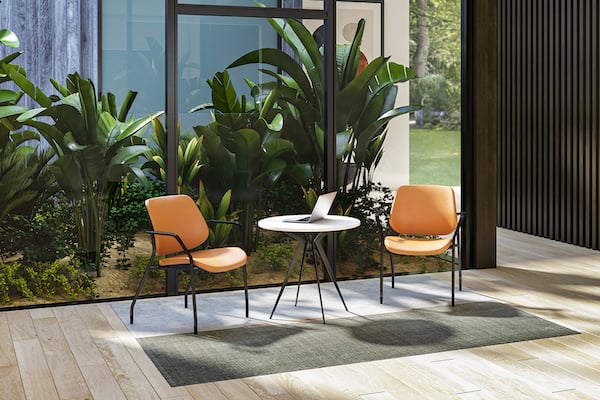 This line includes stacking chairs, side chairs, and stools, and soon will be introducing bariatric chairs.
Want to discuss new approaches with your space design? Contact our team today.
Need some inspiration? Mark your calendar for our next showroom open house, on September 20, 2023. Click here to RSVP today.