Spring is Time for a True Fresh Start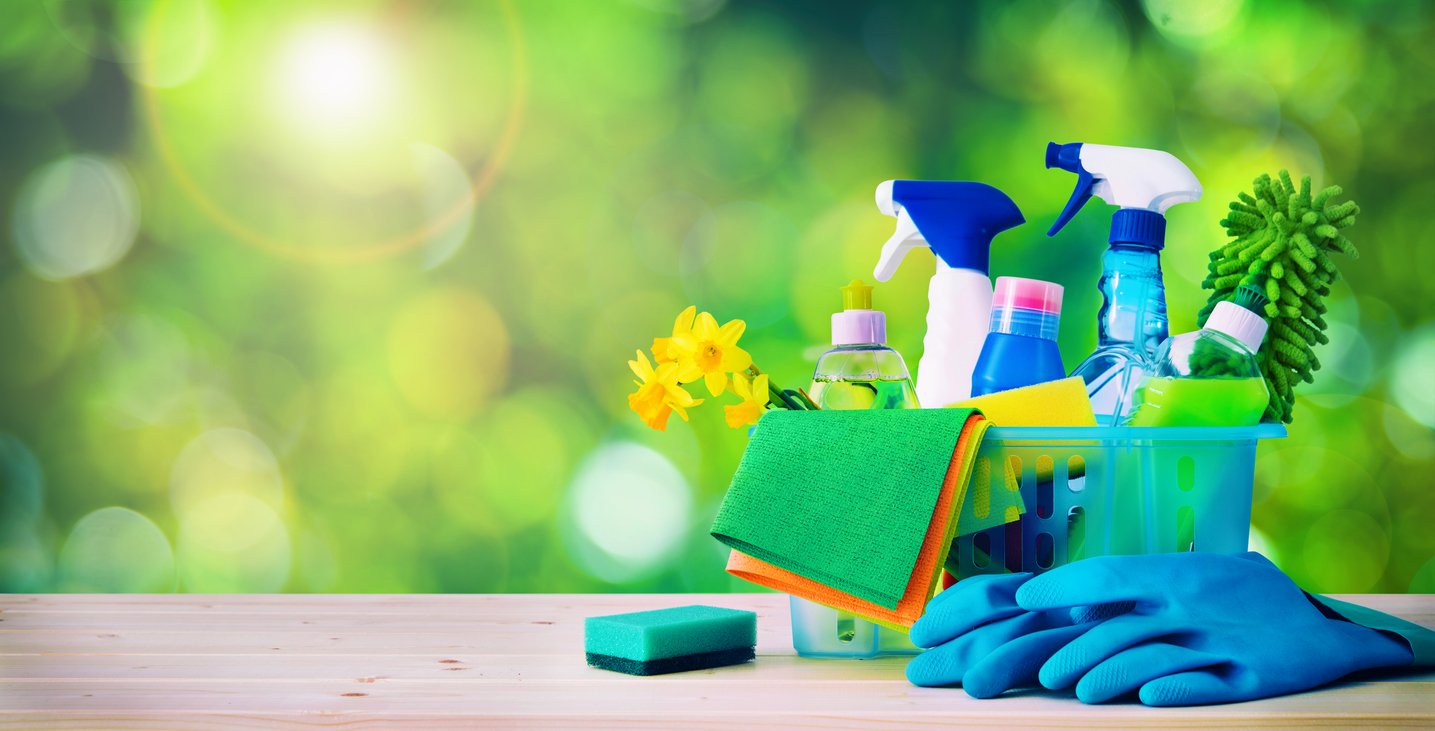 Spring cleaning has come to mean something more. We want a reset—a real fresh start. We want to open the windows, freshen the carpet, and enthusiastically welcome everyone into our space. But are those windows crystal clear, is that carpet fresh, and are those surfaces spotless?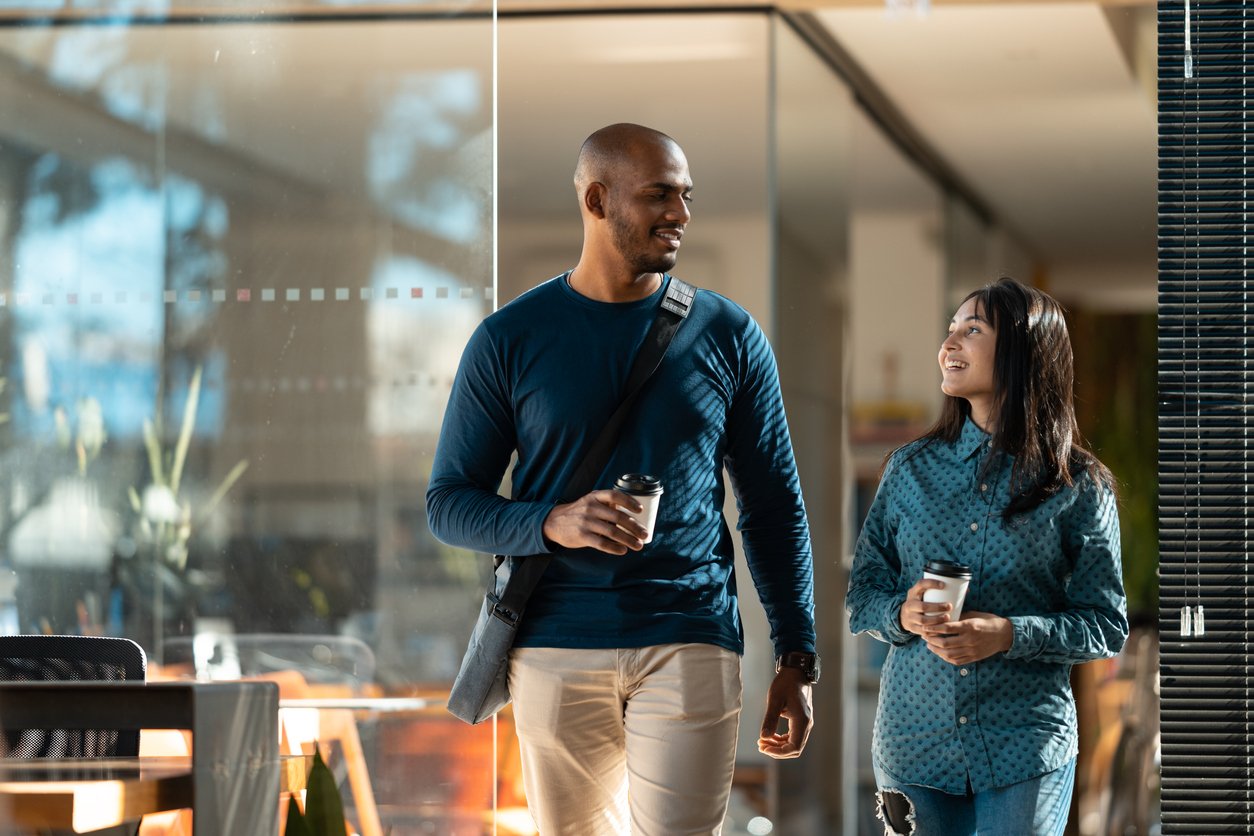 Cleaning, sanitizing, and disinfecting: Know the difference.
As a host of viruses and other bugs continue to spread is more important than ever to know that your entire facility is not only clean, but disinfected, sanitized, and safe. It may be time for a quick review of the differences between cleaning, disinfecting, and sanitizing:
Cleaning is the physical process of removing dust, dirt, debris, germs, viruses, and bacteria from a surface, typically using soap and water by scrubbing, washing, and rinsing. It doesn't necessarily kill germs, but by removing them from surfaces and objects—including hands—you lower the risk of spreading infection.
Sanitizing means removing and lowering the number of germs and bacteria found on surfaces to a safe level, as judged by public health standards.
Disinfecting uses chemicals to destroy or inactivate bacteria and viruses on hard, nonporous surfaces. It doesn't necessarily clean dirty surfaces or remove germs, but it kills the germs and can lower the risk of spreading infection.
Plan your cleaning program by area.
Spring is the perfect time for a deep, thorough clean, and a fresh start as the days grow longer and warmer. However, this can feel like an overwhelming task. Your office or facility has a wide variety of areas and surfaces that need to be cleaned, sanitized, and disinfected. Miller's can ease your burden with products and tools to address every area of your space.
Floors, glass & other hard surfaces:
These are the areas around the office that we notice first. Keep the right products in stock for the right materials, so your whole workplace sparkles.
Windows and mirrors
Railings and ledges
Floors, including wood, laminate, vinyl and ceramic tile
Whiteboards and dry erase boards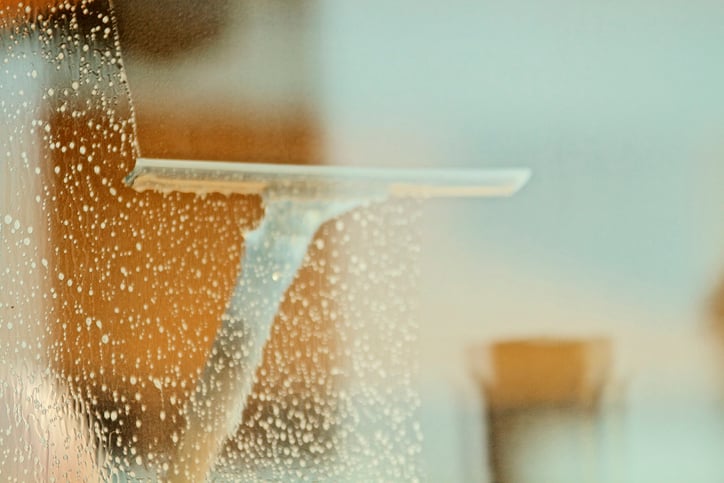 Plexiglas®:
Cleaning Plexiglas® can be tricky. You can stop fog and scratches from forming with the right products. Ask Miller's experts what's safe and effective for your installation.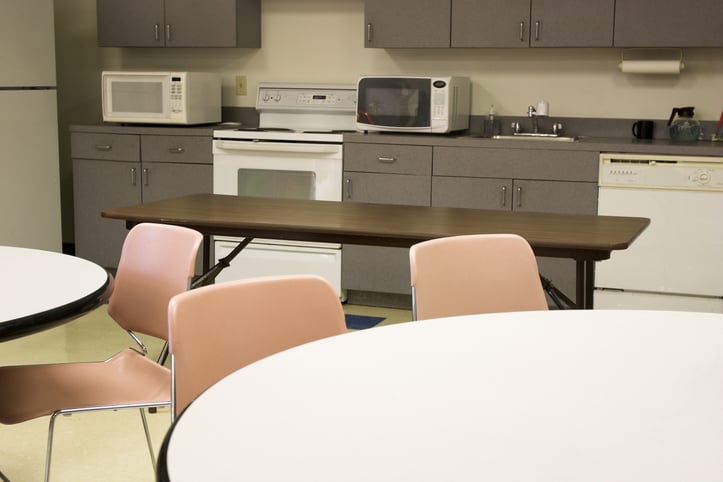 Breakroom:
Surfaces in the breakroom, especially where food is prepared or consumed, require special attention. Counters and food prep surfaces require chemicals that are safe for food consumption areas, while cabinet handles and sink fixtures require high-traffic sanitation treatment.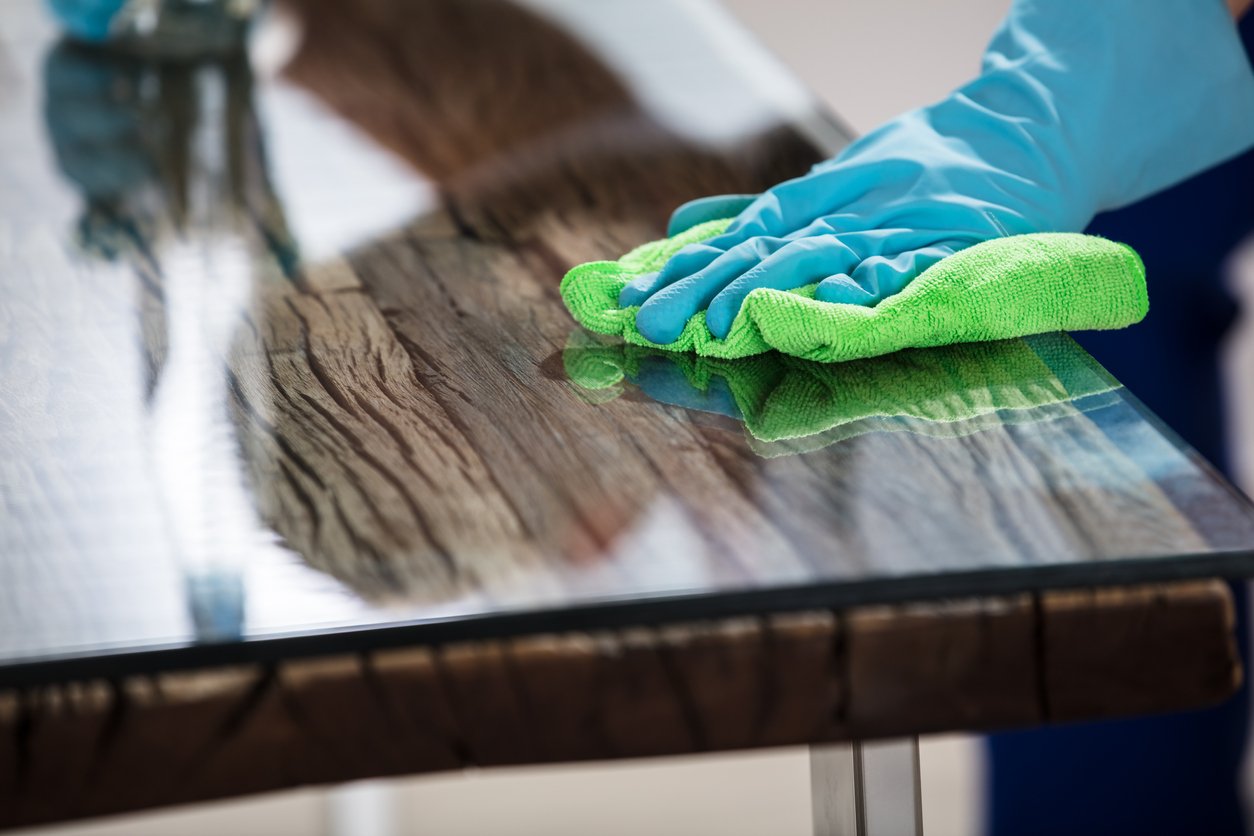 Furniture:
Don't forget to dust and shine furniture all around the office. But different materials including metal, wood, laminate, and resin require different products.
You also want to protect your investments and maintain soft surfaces like upholstery, carpeting, and rugs with the proper products to ensure years of use.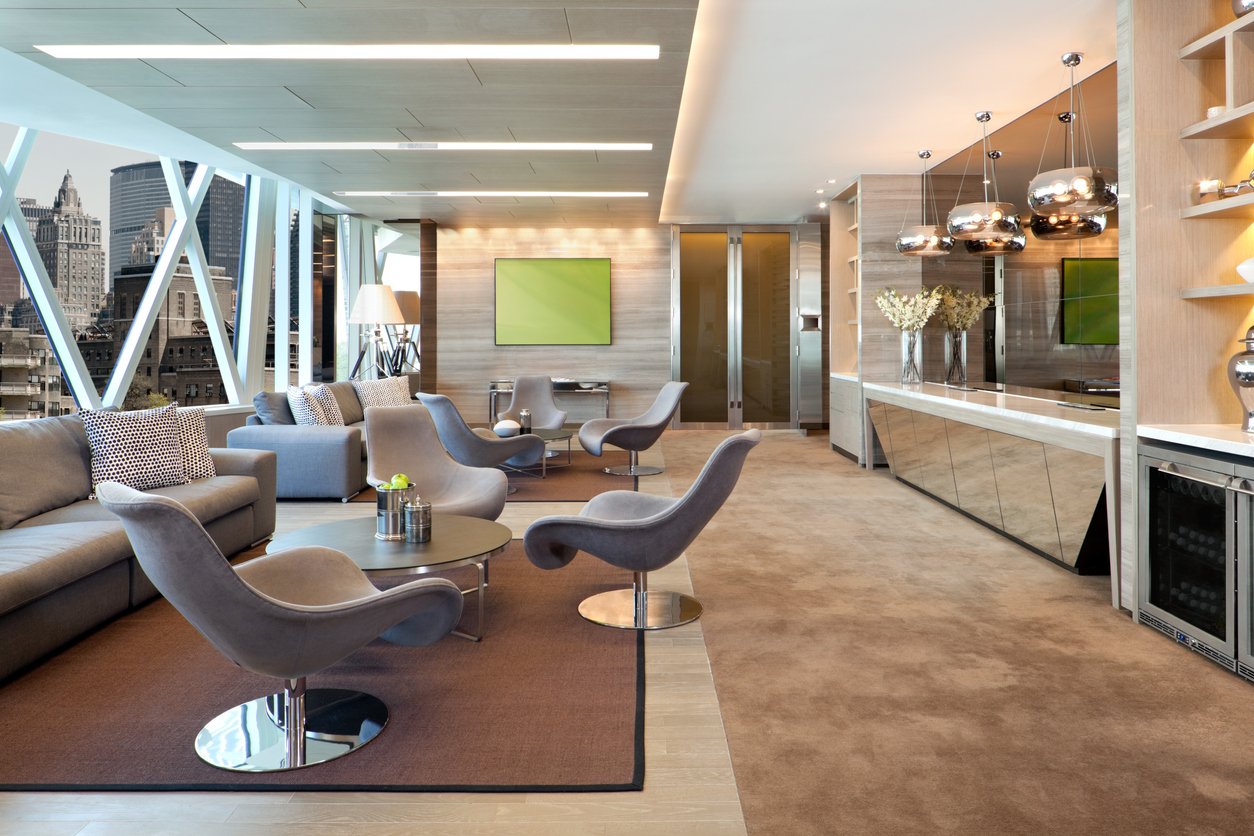 High-traffic areas and high-touch items:
These areas need frequent cleaning and disinfection.
Lobbies and waiting areas
Conference and meeting rooms
Restrooms
Entrances and exits
Elevator buttons, door handles and light switches
Transactional keypads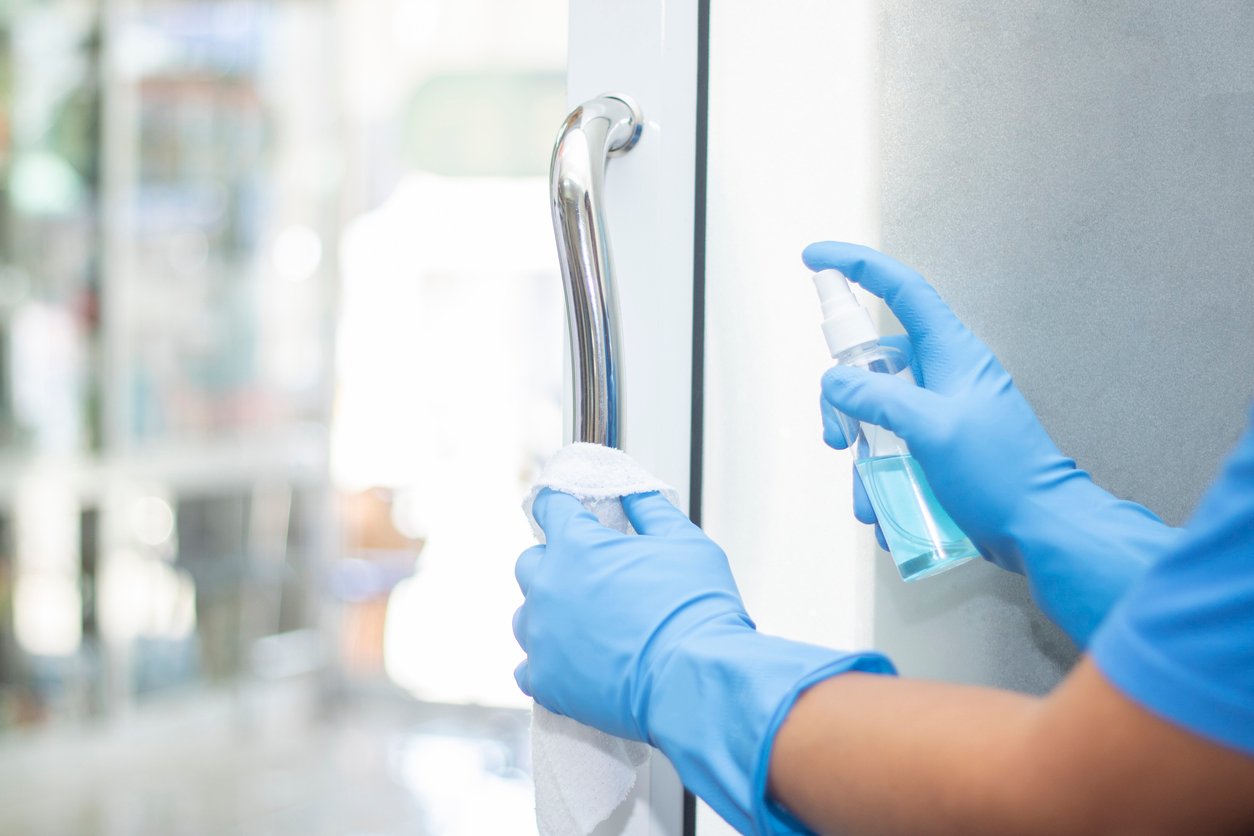 Personal tech:
Lastly, personal tech devices are just that—personal—and should be safely disinfected to ensure health and wellness. Be certain to clean your screens, monitors, keyboards, mice, phones, headsets and remote controls.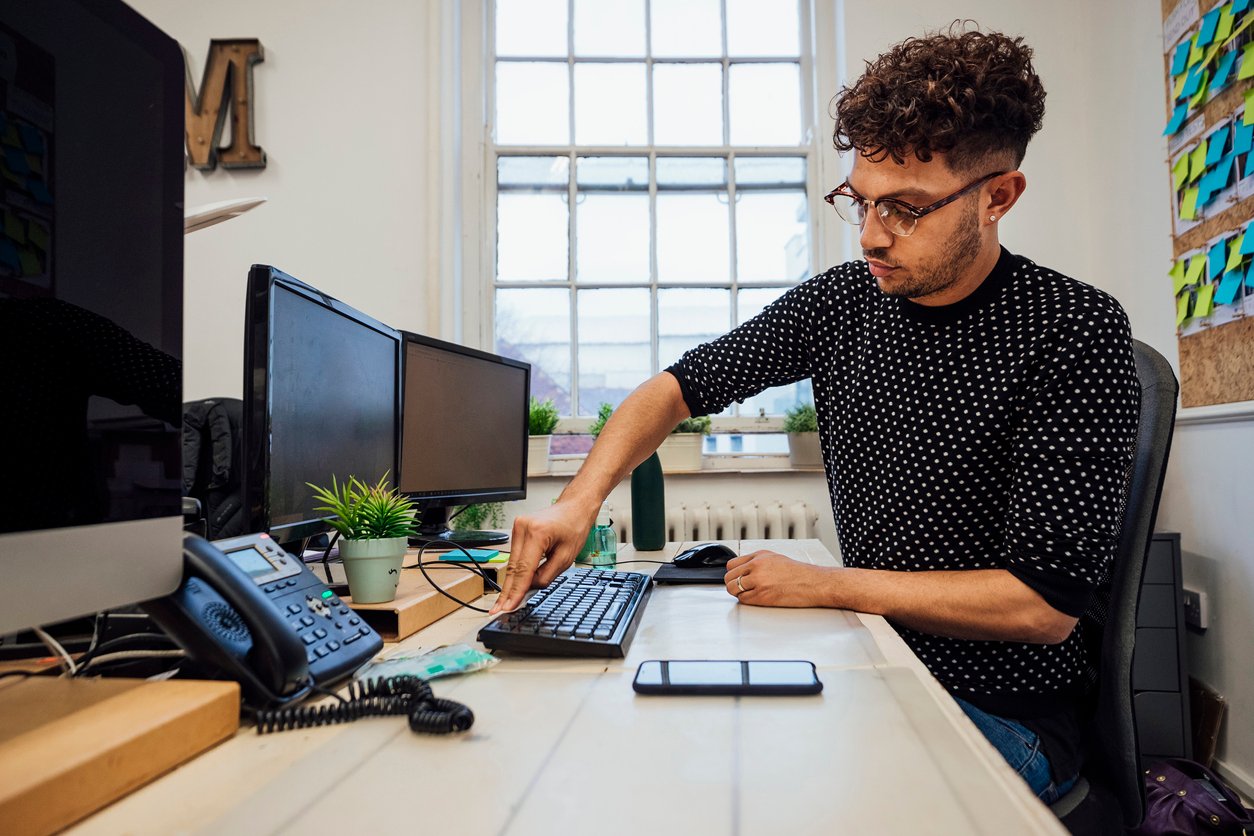 For more in-depth information, watch Miller's cleaning and hygiene webinar. You'll find which products are right for which purposes, and you will get tips from professionals to keep your workplace welcoming and safe all year long.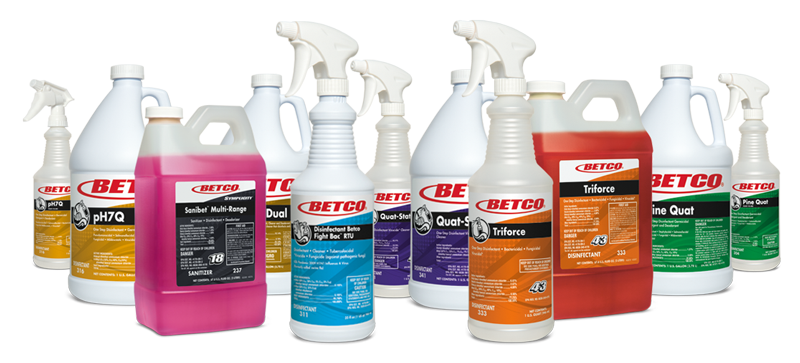 Miller's knows clean, and we'll work with you to create a perfect plan to maintain every area and surface in your space. We have the expertise, professional products, and tools that offer true solutions to all your cleaning challenges.
Get started today. Contact Miller's to schedule a free facility assessment and welcome spring!
Sources:
"What's the Difference between Cleaning, Sanitizing and Disinfecting?: Clorox®." Clorox, Clorox, 30 June 2020, www.clorox.com/resources/coronavirus/whats-the-difference-between-cleaning-sanitizing-and-disinfecting/.
"What's the Difference between Products That Disinfect, Sanitize and Clean Surfaces?" EPA, Environmental Protection Agency, 22 May 2020, www.epa.gov/coronavirus/whats-difference-between-products-disinfect-sanitize-and-clean-surfaces.
"How Often Should Community Areas be Deep Cleaned in an Office Space?" David Cruz, REoptimizer, 9 June 2021, https://www.reoptimizer.com/real-estate-optimization-blog/how-often-should-community-areas-be-deep-cleaned-in-an-office-space