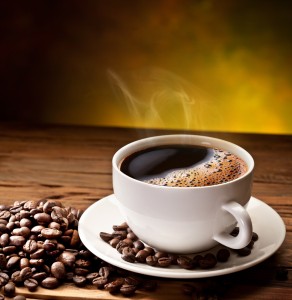 Now that winter is just around the corner, you and your employees will appreciate a warm beverage after making it all the way to the office through the ice, wind and snow. Miller's Office Products offers convenient coffee and beverage delivery to offices of all sizes.
Miller's makes it as easy as possible for you to order coffee and beverages in bulk. Before you commit to a purchase, we will give your office a free three-day trial of our delivery services. You and your employees will be able to test our coffees and decide which brands you want to order.
One of the benefits of coffee delivery for the office is the wide selection of brands you'll have to choose from. We stock all of your favorites, including Starbucks, Maxwell House, Folgers, Keurig, Green Mountain and many more. You can also order from a wide variety of other refreshments, including sodas, teas, seasonal beverages, water, juices and snacks. Keep your office well-stocked for the cold weather and help your employees warm up by the time the snow starts to fall!
In addition to coffee delivery for the office, Miller's can offer you the following:
Cup-at-a-time, automatic and pour-over (traditional) coffee brewers
Carafe systems to keep your coffee hot and fresh
Sodas, select teas, water, seasonal beverages, juices, and snacks
Breakroom supplies (i.e. cups, plates, napkins, utensils)
Don't delay any longer to get your free trial, and contact Miller's Office Products now to begin! Give us a call now at (866) 216-4812 or request a catalog today to order your beverages.