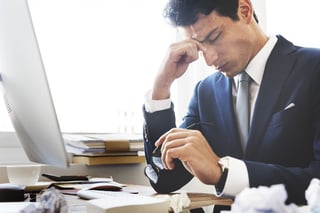 If you work in an office, you know that the day-to-day can sometimes feel a little tedious. And no matter how much you love your job, there will always be days where you feel like you're just not getting enough done. If your Tyson's Corner office supply company knows anything, it's that there are ways to stay on task—and they may be surprising to you. Here are our favorite ways to boost productivity at work.
Get a Good Workout In and Eat Breakfast
Hitting the gym before work is a great way to get in gear. It kick starts your metabolism, and refueling afterwards means you won't spend the morning at your desk hoping that your coworkers can't hear your grumbling stomach. Plus, you'll feel more awake. Best of all, you won't have to fight the 6 p.m. gym crowd after work, because you'll already have gone.
Take Breaks Throughout the Day
It may seem counterproductive that, in order to get more done, you take breaks from working. But, if you spend too long sitting and grinding things out, you can experience fatigue. Take a mid-morning break to refill your glass of water or go for a quick walk to refocus. Once you're back at your desk, you'll feel invigorated and ready to work.
Schedule Meetings for After Lunch
Don't put off lunch to have an important business meeting. Everyone will have higher energy levels and feel refreshed after they've eaten, so wait until 1 o'clock to get everybody in the conference room. In fact, studies have suggested that 3 p.m. on Tuesday is the best time to hold an important meeting, since people won't be worrying about end-of-week deadlines, and their attention will be on the task at hand.
Being productive at work is just part of the puzzle. In order to make sure you're doing your best, make sure you've got everything you need in your office to get all of the work done. If you need Tyson's Corner office supplies, Miller's Supplies at Work can help. Call us today to schedule a delivery of your most-needed supplies.