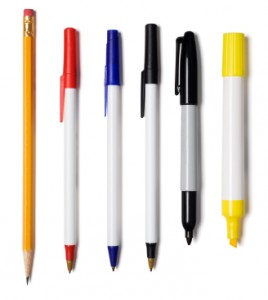 Are you a small business or company that continually needs office supplies? You are not alone. We have numerous customers who are in the same boat as you. As you conduct your day-to-day business, making sure you are stocked up on office products can be a time consuming task. Miller's Office Products is here to stop the stress. We offer and deliver the best quality office products to small to medium businesses in Virginia, Maryland, and Washington DC. We are one of the office supply store in Washington Metro who is consistently making sure our clients are stocked up and provided with the best quality office products around. Miller's Office Products has been a leading office supply company in Virginia since 1971. We offer office products, office furniture, coffee & beverage delivery services, and demo chair programs. What is a demo chair program you ask? Miller's will let you test try different chairs based on your preference. If you don't like it, send it back for another. We not only want you to feel comfortable with your purchase, but we also want you to feel comfortable all day. We also deliver the products you need within one business day. Yes, one day! We also understand that sometimes you run out of supplies and you need them replaced immediately so we offer emergency same-day service.
As as an independent and woman-owned business, what services and supplies can Miller's offer your business?
Office Chair Demo Program
Coffee and Beverage Delivery
One Supplier for 800,000+ office & business products
Office Supplies – 50,000 items
Computer and Printer Supplies – 8,000 items
Independent and Woman-owned
Facility and Maintenance Supplies – 4,000 items
Promotional Items – 600,000+ items for custom-printing
Call (703) 291-0451 for more information or request a brochure here.