More than a year of pandemic living has had one of the fastest, most profound impacts on work patterns than any event or innovation in modern history. As vaccines roll out and teams come back to the workplace, it's time to consider the role of the office and rethink how we engage within it.
What will we need and demand from the next evolution of the workplace?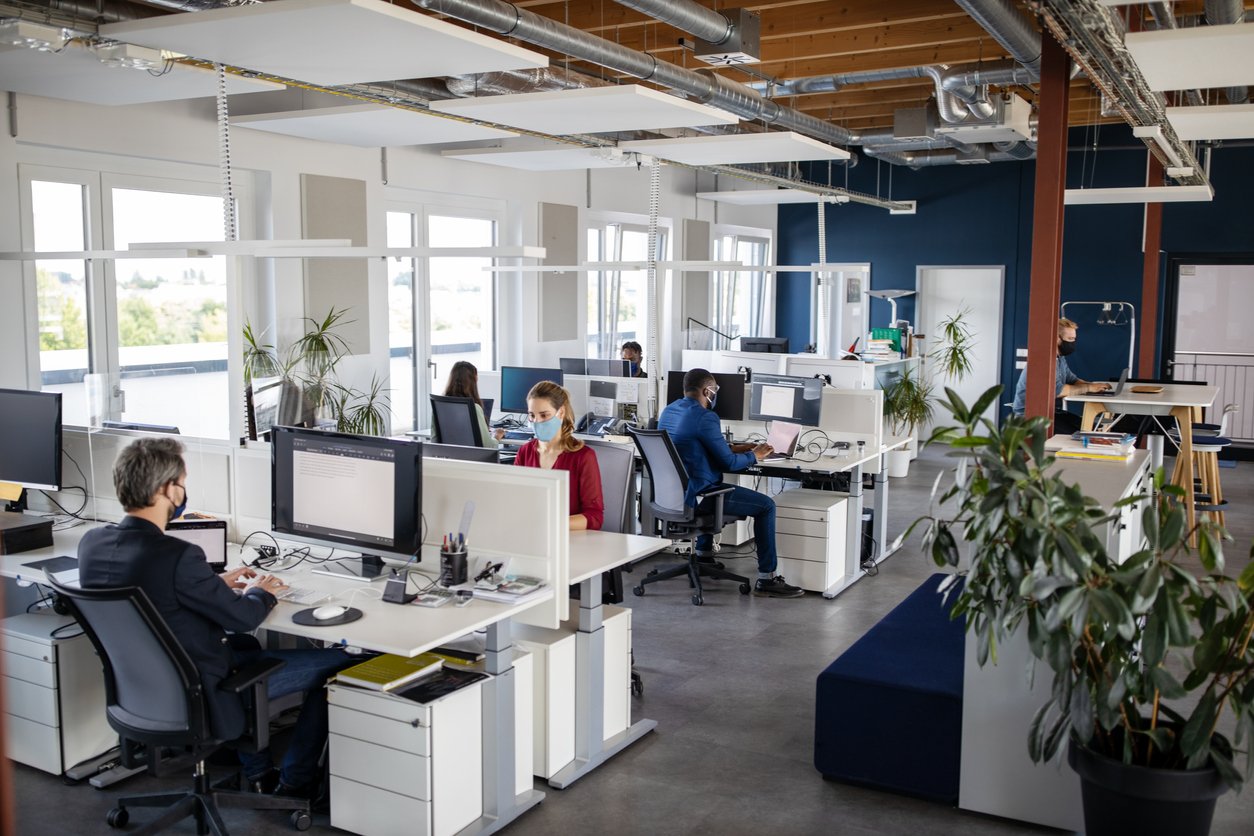 Connection Matters: The Role of the Office Today
According to the Gensler Experience Index, today's workers want spaces that support community and social connection. Organizations that successfully do this have benefited from higher job satisfaction in the workplace. It stands to reason that after more than a year of missing that connection, workers will once again expect it, although perhaps in different ways.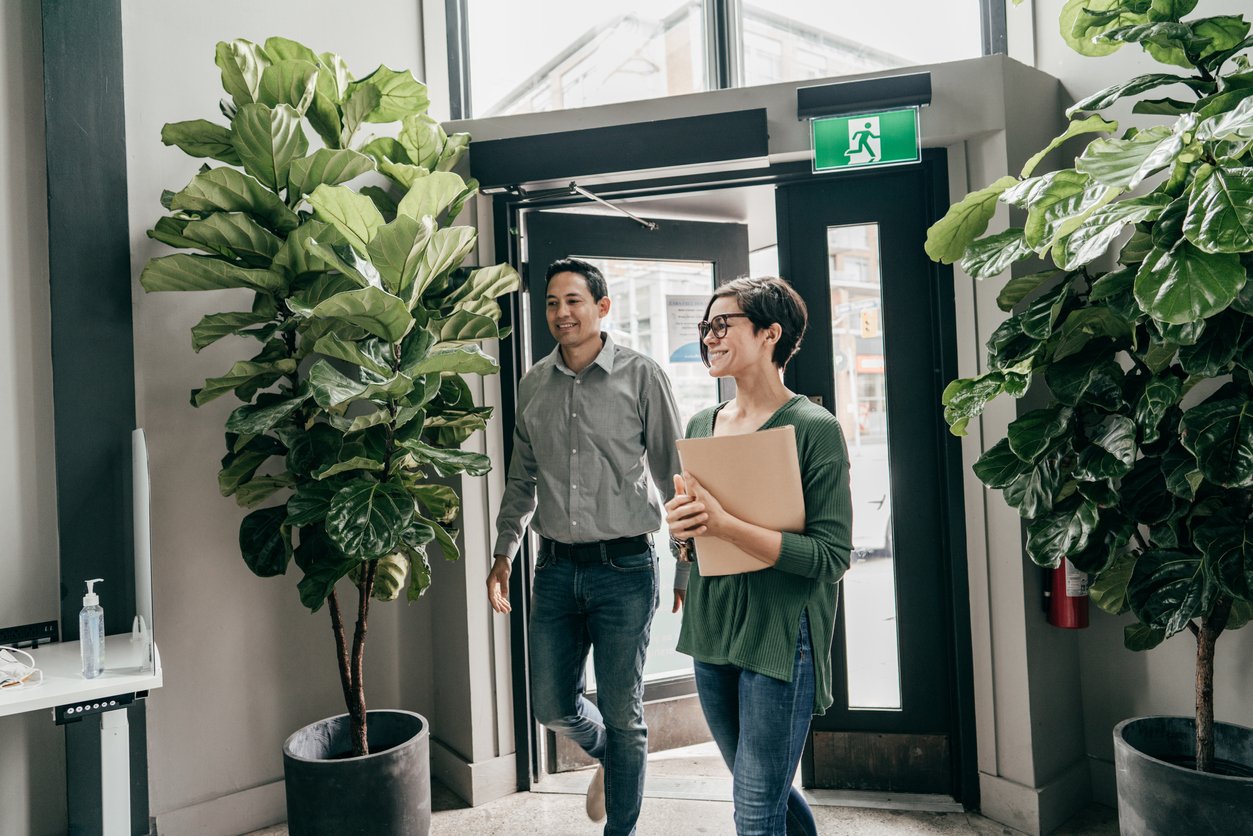 After a year of working from home or in a hybrid fashion, one thing is clear: the workplace is more than a place to work. After decades of talking about working from anywhere, most companies had to implement it virtually overnight. And we did it pretty effectively. But what we lost was our sense of place, connection, and collaboration. We missed the relationships that are built simply by being in proximity to coworkers. Many companies and workers are ready to move to the next phase, and for many, that phase is a hybrid.
What workplace features do you need for a hybrid workforce?
Outfit a larger connection space
Connection and collaboration are driving the need to be back in the office. Face-to-face interaction is the coveted and essential reason we need to be together. Embrace this opportunity to rethink huddle rooms and cozy enclosures and outfit larger spaces for open, roomy, spaced-out collaboration and meetings. Equip them with modern whiteboards, smart boards, and the video needs to support an evolved way of working.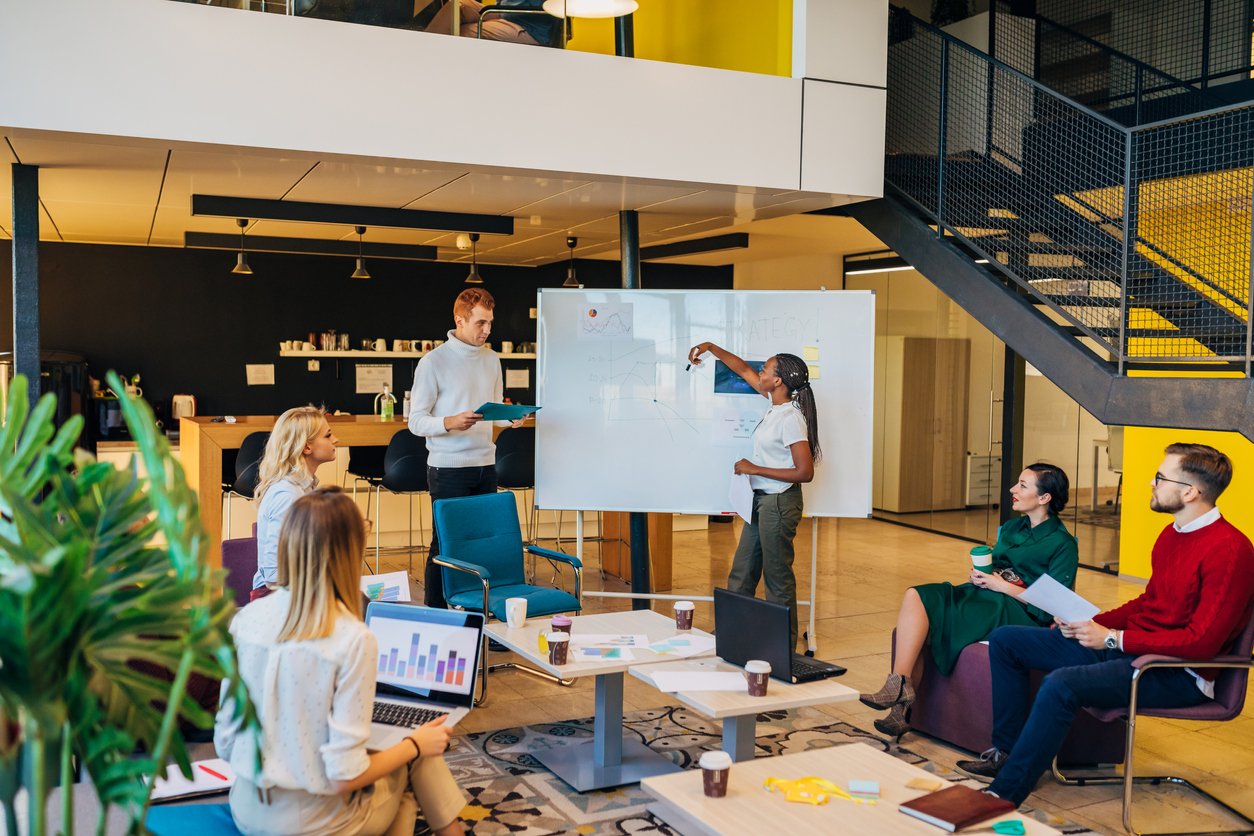 Zoom rooms to support the hybrid experience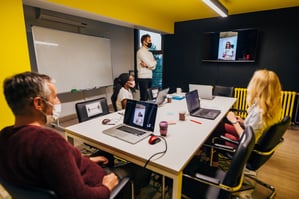 Give both in-person and remote team members the opportunity to participate and connect. Zoom rooms equipped with multiple screens and cameras can bring remote workers into the space.
Flexible, shareable furniture and desking
With more remote workers, you may have fewer people in the office at any given time. Desk space can be reserved in advance and shared over the course of the week. Movable tables, reconfigurable desk systems and chairs, mobile partitions, rolling whiteboards, and technology carts can give you the flexibility to adapt and adjust to a workforce that is different from day today.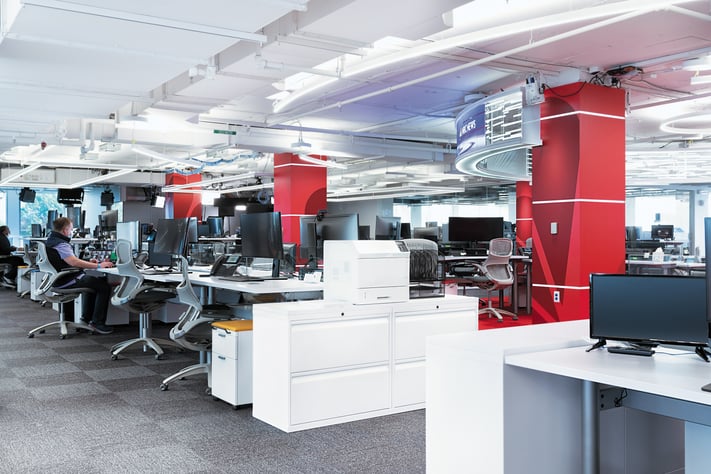 Touchless solutions everywhere
Navigating buildings will be a hands-free experience. Sensors, voice recognition devices, or other technology solutions will be installed to advance turnstiles, elevators, and doors. Items like soap, sanitizer, paper towels, and breakroom cutlery will be distributed from touchless dispensers. Want to learn more? Explore our touchless breakroom solution page and watch our recent webinar on how to create a touchless breakroom.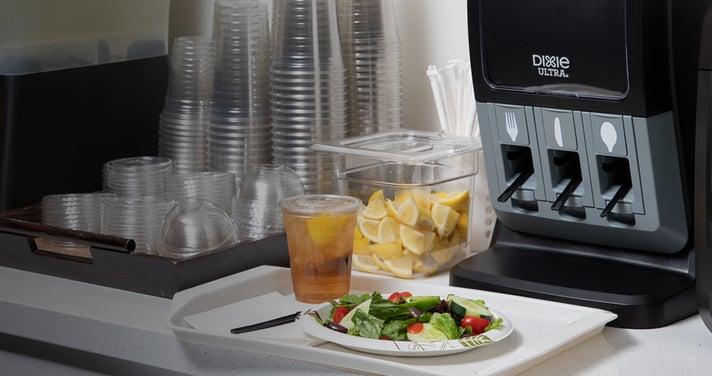 Supporting your evolution
How are you managing the move back to the office? Miller's can help you rethink and reconfigure your desking and collaboration space, equip your breakrooms with touchless solutions, and assist with a wide range of products and services including furniture, tech, office and cleaning supplies, and more.