According to a Centers for Disease Control and Prevention study the peak month of the flu season is February. With brisk cooler temperatures every day the time to prepare facilities and offices for sniffles, sneezes and the flu is now. Please consider the questions below to anticipate the impact peak cold and flu season may have on your workplace.
1) Do you understand the true financial impact of absenteeism?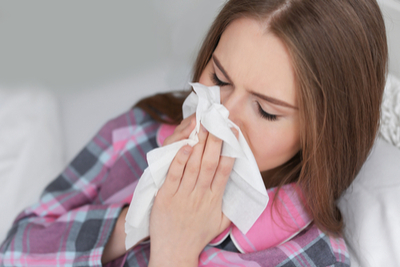 It is difficult for most organizations to understand the financial impact of absences caused by employee illness. Healthcare claims and their affiliated costs may be more readily financially trackable, but absences also have far-reaching effects on productivity and operating expenses that are not as easy to quantify and control. The Aon Hewitt's 2014 Health Care Survey found that less than 40 percent of employers measure the bottom-line financial impact of employee absences. Did you know, U.S. employers collectively lose an estimated $260 billion annually as a result of poor employee health?2 Learn more about the true financial impact of absenteeism here.
2) How do layout trends affect the spread of germs?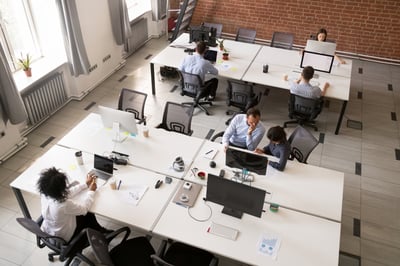 The open office trend is here to stay, and for good reason: the layout can foster collaboration, a livelier interchange of ideas and a greater sense of belonging to the team. But while an open environment can boost morale and creativity, there are new challenges that come with open floor plans. Closer physical contact between office workers means more exposure to germs. If an open floor plan encourages the spread of ideas, the same can go for the spread of illnesses. Beyond the breakdown of office walls, two other trends are increasing employee exposure to germs in the workplace.
Shrinking floor space. Office floor plans used to allow for an average of 250 square feet per employee, but that number has dropped to 160-170 square feet.
Shared workspaces. The shuffle and camaraderie of shared workspaces can keep an office feeling dynamic and fresh. But sharing space also means that employees have less control over the cleanliness of their work surfaces.
Learn more about how modern layout trends affect the spread of germs here.
3) True or False? Promoting a company image can be expensive.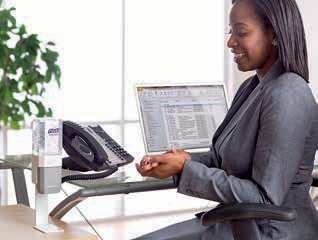 There's a widespread perception that promoting a positive company image has to be expensive. Organizations often think office amenities or wellness initiatives need to be dramatic to have a positive impact on employees. Companies become convinced they need to build a gym or do something dramatic so their employees will have to notice. It's much more practical to do small, inexpensive things for your employees that make their everyday lives better and healthier. If you provide something simple like PURELL® Advanced Hand Sanitizer and PURELL® Hand Sanitizing Wipes throughout work areas, employees are more likely to use these products on a daily basis.


Did you find these questions insightful and helpful? Please consider downloading our free checklist to see how to help keep health at hand during cold and flu season. Miller's Supplies at Work is always available for your workplace facility solutions including janitorial sanitation, workplace safety, green sustainable products and more.
Excerpts of this content was originally published by GOJO here. We republished this content with their permission.
Liberty Mutual. The Missing Piece of Absence Management—Turning Data into Dollars. 2011.
Davis K, Collins SR, Doty MM, Ho A, Holmgren AL. Health and productivity among US workers. Issue Brief. (Commonwealth Fund). 2005; 856:1-10.