According to the Bureau of Labor Statistics, only 39 percent of all workers in the private industry have access to wellness programs. Practicing wellness impacts our health and has cognitive benefits for productivity. Active wellness programs can lower stress and improve concentration. It is estimated cost associated with presenteeism due to poor employee health can be up to 3 times greater than direct health care expenses. If you are starting or reviving a program here are a few tips to enhance it and make it fun for staff over the summer.
1. Have a Fitness Challenge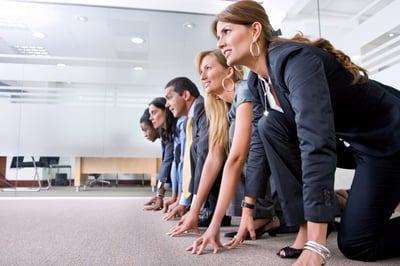 Fitbits, watches, mobile apps and more are counting our steps and tracking movement daily. In a survey, more than 60 percent of employers said workplace wellness programs reduced their healthcare costs. Summer is a prime time to motivate staff to be active. The fitness challenge could be a reason to go outside on a nice summer day. Encourage staff to walk or run over breaks or lunch. Track steps or distances and provide financial incentives or gift cards to winners of challenges. Consider making it a team effort and choose a day for a group to walk together to help get everyone outside.
2. Coordinate Yoga Days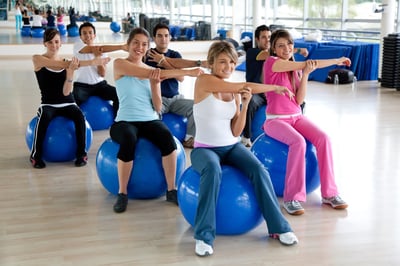 Exercise during regular work hours may boost performance. In a study, 200 employees who were active at work, reported their performance daily and found they were able to be more productive. As well as have better interactions with colleagues. While some places have a nearby gym places who do not still have other options. Such as bringing in a local yoga or tai chi instructor from the community for afternoon sessions. Offer this on a weekly or monthly basis and give staff the opportunity to reduce stress and anxiety. Consider having this session in a nearby park to help staff enjoy nice summer days.

3. Encourage Desk Stretches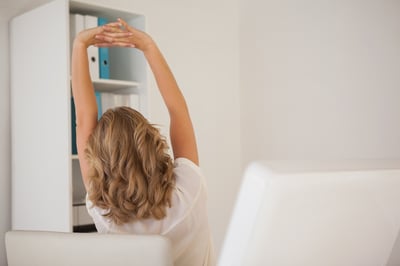 If you're not able to get away from your desk, consider simple desk stretches to help energize you. In a study, 750 employees were encouraged to integrate physical activity into their routines every 30 minutes. Activities such as small stretches, standing, walking meetings and more. A post-program survey found out of 239 people, 42 percent reported higher engagement and concentration. Stretching can be an option that takes the least amount of time. It will help to release muscle stiffness, tension and relieve stress. A few simple exercises done at one's desk can be tracked daily. Make it a challenge and offer gift cards to those who have the most consecutive stretches on a monthly basis.
With extra activities that help staff be active it's important to stay hydrated as well. Drink more water than normal to prevent dehydration. Ensure a cool beverage option is available for staff when they return from outside. Miller's has an array of water coolers or sparkling water options for your breakroom. Additionally, keep extra safety supplies, such as a first aid kit and bandages available. If staff have a small scrape or cut it's always best to be prepared.

Do you know any fun wellness program ideas for the summer? Please share in the comments below.