Did you know over 1 million workers suffer a work-related injury or illness annually? Evaluating office design can make your workplace safer. June is an opportunity to raise awareness about workplace safety. It is National Safety Month and a great time to consider the current state of your office design. Safety awareness month ideas for an office should consider input from employees. As you recognize National Safety Month, consult your team in developing safety ideas you can incorporate. To get you started, here are some ways to ensure your office design is safe.
1. Workplace Safety is a Collaborative Effort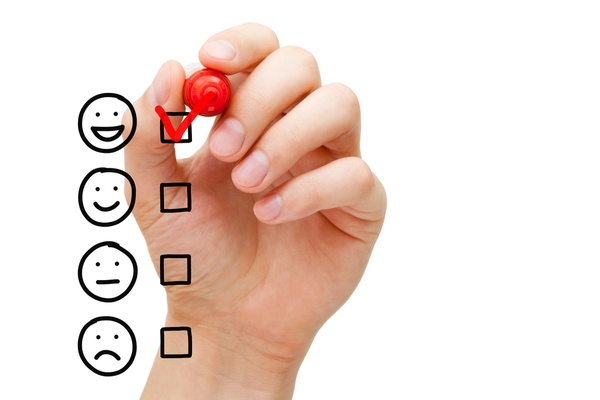 Creating a safe office environment is a joint effort between employees and leadership. Employees know risks faced on a daily basis and managers implement important change. During safety awareness month, encourage staff to submit evaluations on the current state of safety in the workplace. Evaluate feedback, then create an action plan to have proper first aid supplies, office furniture, safe machinery and other items to ensure your workplace is safe.
2. Reinvent Your Medicine Cabinet
Unfortunately, even after preparation, workplace accidents and injuries can still happen. It is best to stay prepared by having a properly stocked medicine cabinet. In 2017, approximately 95% of reported workplace injuries were minor cuts and lacerations. Having an organized medicine cabinet will help you treat minor injuries before they become worse. Make sure there are bandages, antibacterial disinfectants, gauze, and caution cones. A fully stocked first aid kit is also important for treating minor wounds as soon as they happen.
3. Have a Clutter-free Work Space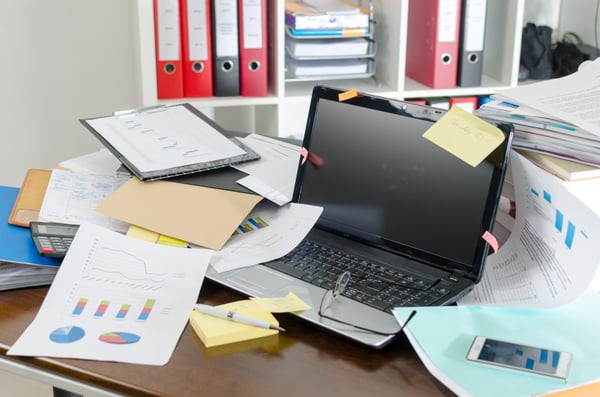 Do you have proper storage space and furniture? Have you evaluated your office chairs and desks recently? National Safety Month would be incomplete without considering your furniture. Ergonomic solutions should be a top priority as they prevent back and neck-related injuries. Consider replacing rigid work chairs with adjustable seats and cushioned chairs. The chairs should be at a comparable level with all desks so that workers don't strain their backs while on the job. Also, replace clustery, bulky furniture with lean and more convenient options.
4. Maintain Proper Sanitation in the Office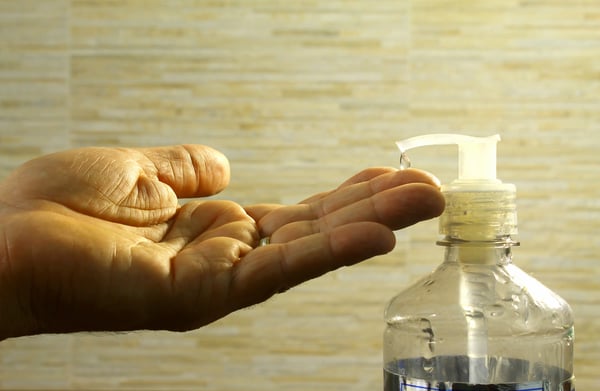 Another risk in an unsafe workplace that staff face is poor sanitation. Consider providing accessible cleaning wipes, antibacterial solutions, hand-sanitizer, and disinfectant spray for your bathrooms and break rooms. This will help keep your office location clean and sanitized. Did you know a Miller's site survey will help assess any workplace sanitation? Sanitation is important because it helps reduce spreading germs and illnesses among staff.
5. Prevent Slippery Floors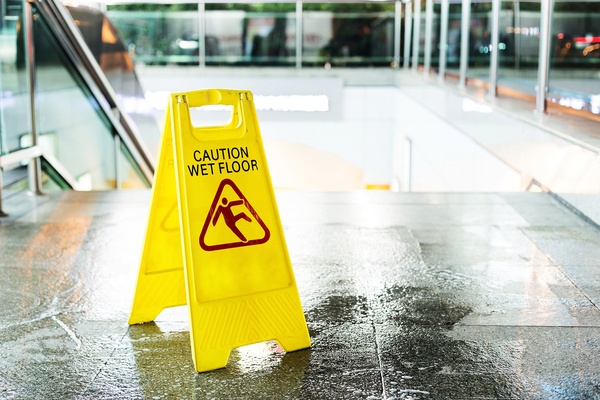 Did you know that in 2014 alone, over 247,000 cases of slips and falls resulted in missed days from work? Consider taking a close look at areas slips and falls can occur at your workplace. Are there areas a surface mat needs to be? Miller's has over 300 types of floor mats available. Slips and falls are a leading workplace hazard. Ensure staff and visitors are safe by having floors equipped with more grip.
Evaluating your workplace design to ensure a safe environment for yourself, your team and visitors will be worth your while. Learn more about our site survey for safety and health or productivity today.
How has a safe workplace design recently helped you? Please share in the comments below.